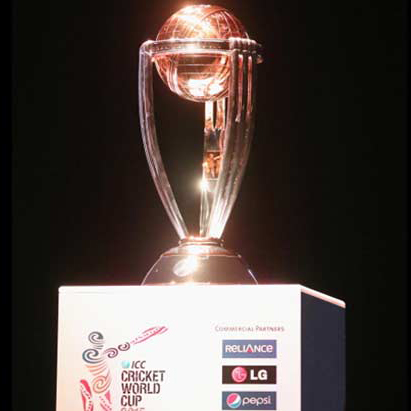 Newly-appointed ICC Chairman N Srinivasan confirmed that the 2023 ICC World Cup will be held in India. The 2016 T20 World Cup and 2021 ICC Champions Trophy will also be hosted in India.
These announcements will bring about a lot of excitement and a reason to smile in the cricket-frenzy nation. Indian fans will witness three World Cup tournaments within a space of seven years.
The 1996 edition of the World Cup (also called Wills World Cup) was jointly hosted by India, Pakistan and Sri Lanka and the 2011 edition by India, Bangladesh and Sri Lanka.
"In the past, India used to get one ICC event in 16-18 years. We had the 2011 World Cup in India after 15 years and that we had to share with other countries. Now three events will happen in eight years and that is very significant," Srinivasan believed to have told the Times of India.
Speaking on bilateral cricket ties between India and Pakistan Srinivasan said that the two nations would start playing in 2015 and he was happy to play at an offshore venue. He confirmed the BCCI working committee's agreement to playing at an offshore venue, which was a part of the Future Tours and Programmes (FTP) cycle.
The first bilateral series will take place in December 2015 in the United Arab Emirates. Pakistan will play India at home in 2017 and 2021, and furthermore two 'home' series scheduled for 2019 and 2022.
The 2015 World Cup will be conducted in Australia and New Zealand, and the 2019 World Cup in England.