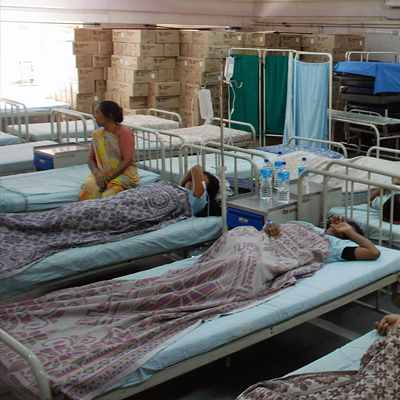 As many as 20 women were hospitalised after ammonia gas leaked at a cold storage at Turbhe in Navi Mumbai on Sunday evening.
According to the police, the victim works with Hirawati International Private Fish Company. They were having dinner on the first floor of the two-storey building when they experienced foul smell around 8.45 pm.
"Some of the women went down to inform the superviser about it while some them were still having dinner.
Just within a few minutes, those who were on the first floor felt chest pain and eye burning and they started vomiting.
They were rushed to NMMC hospital in Vashi," said D Bhong, senior police inspector from APMC police station.