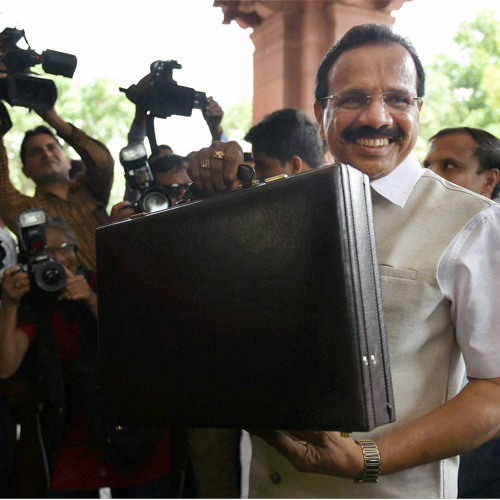 Here are a few interesting trivia regarding the Railway Budget
1. Rail minister Sadananda Gowda started his budget speech in parliament at 12:08pm.
2. His speech duration was of 62 minutes and he ended his speech at 1:10pm.
3. During the budget speech, opposition interrupted the minister 13 times.
4. Even though the speech was long, the minister took a break to have water only once.
5. During those 62 minutes, members of the lower house clapped 12 times.
6. The minister reprimanded his critics five times.
7. Prime Minister Narendra Modi's name was taken four times, while former PM Atal Behari Vajpayee was mentioned once.
8. Gowda also mentioned Mahatma Gandhi and Swami Vivekananda in his speech once each.
9. In the Railway's budget the Lok Sabha constituency of PM Narendra Modi, Varanasi, has mentioned five times, while Bengaluru has been noted 14 times.
10. Gowda read quotes four times during his speech, twice in Sanskrit, once in English and once in Kannada.
11. The Minister mentioned the word ladies/women five times and uttered the word 'safety' a dozen times.
Also Read:
Sadananda Gowda's proposal to introduce FDI in Railways sparks debate; criticised for changing stance
Highlights of Narendra Modi government's first #RailBudget
Why Rahul Gandhi does not like Narendra Modi's maiden Rail budget