#01. Here are the the key contenders that will be contesting from the Mumbai constituencies.
Milind Deora (Congress), Bala Nandgaonkar (MNS), Aditya Shirodkar (MNS), Rahul Shewale (Shiv Sena), Priya Dutt (Congress), Poonam Mahajan (BJP), Gurudas Kamat (Congress), Mahesh Manjrekar (MNS), Mayank Gandhi (AAP), Gajanan Kirtikar (Shiv Sena), Medha Patkar (AAP), Kirit Somaiyya (BJP), Sanjay Patil (NCP), Sanjay Nirupam (Congress).
To read more, click here
#02. Here are some links where you can find out more information about your candidates.
#03. Some of the Election Issues.
Corruption
Terrorism
Public Transport
Environmental Protection
Disaster Management
#04. Here are some numbers you can dial to listen to what the candidates have to say about their plans for the different areas.
Mumbai North - 26 : +91 79309 18201
Mumbai North West - 27 : +91 79309 18202
Mumbai North East - 28 : +91 79309 18203
Mumbai North Central - 29 : +91 79309 18204
Mumbai South Central - 30 : +91 79309 18205
Mumbai South - 31 : +91 79309 18206
#05. You can also SMS 'MY NETA' along with your pin code to 56070 and you receive a reply with the names of the candidates in your area, their criminal cases if any, their assets and their educational qualifications.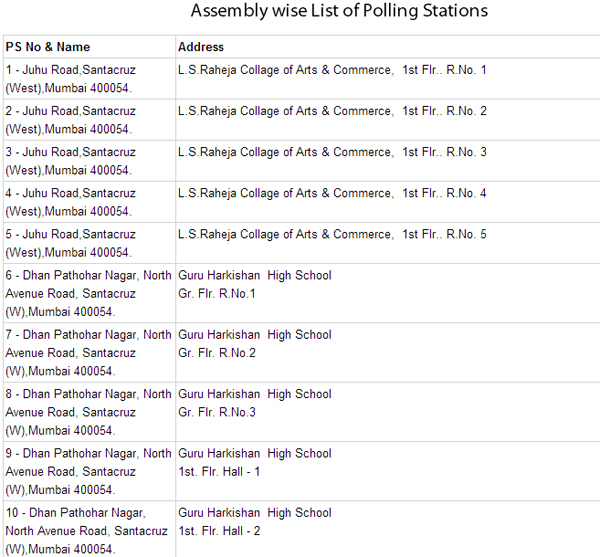 #06. You can use the Elections Commission site to find out which polling station is closest to you.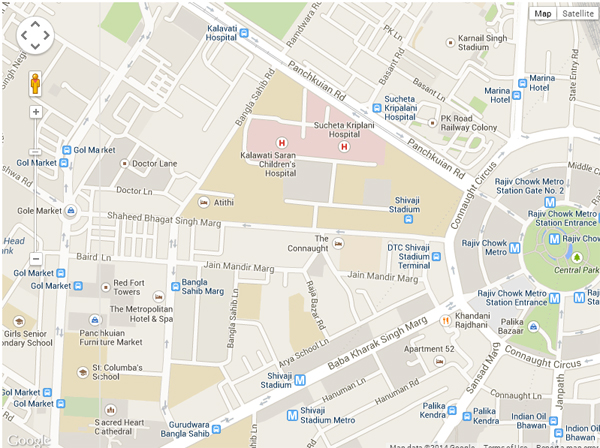 #07. You can then use Google Maps to figure out how to get there.
#08. Helpful tips for Polling days.
* Don't take your cell phone, as it isn't allowed in the polling booths.
* Ladies, don't wear nail polish.
* Voting in Mumbai can get you a free pizza, a free drink and some tidy discounts
* Also just a friendly reminder, no alcohol will served at bars or restaurants until after 6pm on April 24.
* The voting timing is between 7 am and 6 pm with out any break.
* Voters can search for their name in the voter's list on the official website.
#09. Here's how to go about the voting process.
* Go to the desk and ask if you are a registered voter. Show them the necessary documents like voter id, address proof etc.
* Go to the room, you will find a machine, press the symbol of the candidate. If it is a manual system, then stamp the right symbol on ballot paper and put it in a box.
#10. Here are some alternatives to a Voter ID Card for voting on poll day