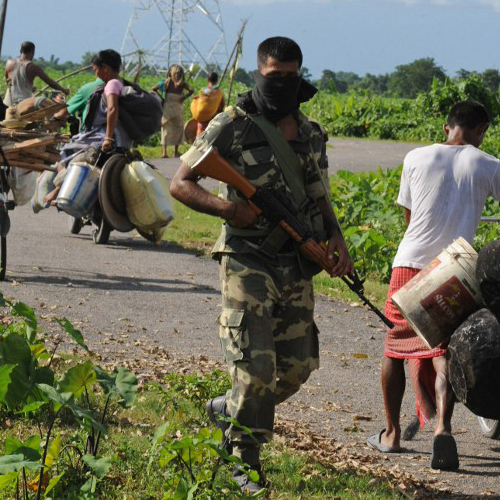 Seven people, including two children and four women, were killed by suspected NDFB (Songbijit) militants in a village of Kokrajhar district of Assam late on Thursday night. This village is under the Bodoland Territorial Administrative District (BTAD).
This is the second incident of civilians being killed in the state in less than 24 hours. Another incident of firing happened the same night in Assam's Baksa district, where a group of extremists entered a house and gunned down the three members of a family which consisted of two women and an infant as well. The assailants fled after the incident.
A joint combing operation by the police and paramilitary forces has been launched in the area to track down the assailants, official sources said.