dna speaks to Arunabh Kumar, the founder and CEO of the popular network and YouTube channel, The Viral Fever.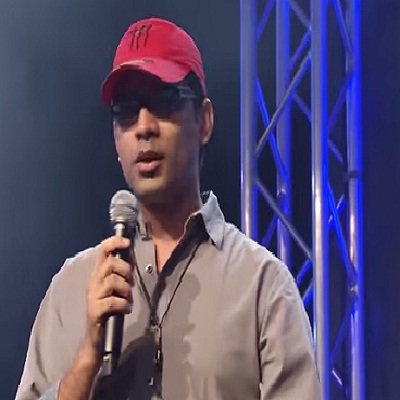 The Viral Fever Media Labs was established in 2009, and it has grown exponentially since then. Famous for their hilarious videos, and specific type of humour, 'Q-Tiyapa', the online division and YouTube channel of The Viral Fever has had more than 10 million views in total; making them one of the most popular YouTube icons in the country. The network focuses on 'creating to entertain', and their videos such as 'Rowdies' and 'Lage Raho Shetty Bhai', as well as their mashups, have given them a huge audience across the nation and close to 60000 subscribers.
Ahead of the YouTube FanFest in Mumbai, which is going to be held on the 1st of March, and where The Viral Fever will be performing, dna talks to TVF founder Arunabh Kumar about the TVF journey and other 'Q-Tiyapa'.
Can you tell us about how the idea of The Viral Fever came up?
Firstly, The Viral Fever network as you know it, is not a YouTube channel; our online division is just one-tenth of what we do. It was started as a big company which did innovations in corporate films and private content. I started it towards the end of 2009.
I was a media vagabond who worked in companies like Red Chillies Entertainment and other agencies. I thought there was a lack of experimentation and trying to do new things; and so with the motto 'Light! Camera! Experiment!', I started The Viral Fever Media Labs, which is the entire group.
I worked for a year making different audio-visual solutions, and then wanted to make certain TV shows. Now some of my ideas were accepted by channels like MTV; I wanted to create content which I believed in. However, I didn't like the way they were executed; in fact I created a show called 'College Q-Tiyapa' for MTV, which was rejected saying that research showed no one wanted to watch this kind of content.
I didn't agree and started an online division of TVF, called TVF Online Entertainment Network, a year later. The idea was to create content for young Indians and reach out to them. I didn't have the financial backing to start a television channel, so I used the medium of YouTube to reach the audience. Thus YouTube became to me what a cable operator is to a channel. The kind of content TVF wanted to make could not have been done without YouTube at that kind of a price.
In 2011, I planned the entire channel; what shows to play, creation of a micro studio etc. And in 2012, on the 21st of February, I launched the first video. I consciously started TVF Online Network as a comedy channel because that is what the Indian audience prefers; it sells.
After that, I put together a key team and then launched two more channels. At the Global YouTube FanFest, TVF Online Network was the only representative from India. We have 4 more divisions in the TVF group like the TVF Live, TVF Private Content and TVF Shows department and the parent company, TVF Media Labs. We also plan on launching apps and games. Like Star Plus was known for Kyunki Saas Bhi Kabhi Thi, TVF is known for Q-tiyapa.
So you see, we are doing a plethora of work at the same time.
Spoofs and lampoons are common on sites such as YouTube. How is The Viral Fever Online Entertainment Network different?
One thing that is part of our philosophy is that we create to entertain. We never make content which makes a mockery of someone or something else. We don't create content to make a statement or make a spoof of something; we do it to entertain. Several YouTubers have the opposite ideology; they mock when they do not agree with someone. We don't work like that. Our priority is entertaining; and if we do make a spoof then it is an addition. So this is the biggest difference between TVF Online Network and other spoofs. For example, Lage raho Shetty Bhai is not a spoof of the movie Lage Raho Munna Bhai.
How would you describe 'Q-Tiyapa'?
I created Q-Tiyapa late at night one day, while I was on a coffee and cigarette break. It is a combination of words that I created. I felt that India is a fun country with a humour that is insane as well as cute. So I think Q-Tiyapa shows the humour in real-life situations. In one word, Q-Tiyapa is nothing but the charm of all things insane. Fortunately, everyone in the country relates to it today.
Which, according to you, are TVF Online's greatest content?
I think Emotional Atya-charge, Lage Raho Shetty Bhai, and the Republic Day quiz by TVFRecycleBin, in that order, are the best shows we have created.
What are your plans for the future of The Viral Fever?
I am a big fan of Walt Disney. In the future, I want the TVF network to be India's answer to Disney; to become the biggest youth entertainment network in the country. We want to create to entertain people between the age group of 18-34.
How is The Viral Fever Online division financed?
We have been growing nearly 5 times larger every year. There are two ways. A large chunk comes from the YouTube views, which have been increasing a lot, thanks to the team at YouTube, who have been pushing the ecosystem forward. The second part comes from the brand sponsorship. We have been approached by close to 10 brands every day on an average, to associate with the shows that we create, because we have a huge audience. So this is mainly how we receive our revenue for the online division.
What will your performance at the YouTube FanFest Mumbai be about?
It will be about some of the biggest Q-Tiyapa happening in the country currently. It will also have the popular Arjun Kejriwal, the Bollywood Aam Aadmi Party and Arnab Goswami characters, so those who are fans should definitely come, as they will be mesmerizing the crowd with their insanity.