10:22 pm
The victim's mother said, "I am satisfied now, and we are finally at peace. They have been given the punishment which they truly deserved."
10:19 pm
The Delhi court recommended that the family of the December 16 gang-rape and murder case be adequately compensated.
07:38 pm
Reacting to the death penalty being awarded to her son, Vinay Sharma's mother said, "Are you happy now? Leave us alone, my son is going to die."

Akshay Thakur's father, on the other hand, said he will appeal in a higher court.
04:44 pm
Defence lawyer AP Singh reportedly said he would have burned his daughter were she to go out at night. This created a furore on Twitter.
02:57 pm
Defence lawyer AP Singh says he will appeal against the order in a higher court.
02:57 pm
The horrific gangrape of a 23-year-old student led the government bring in stringent laws.
02:46 pm
The girl's mother says: "My daughter has finally got justice."
02:42 pm
Girl's father says: "Happy with the order. Thank police and media."
02:39 pm
All four convicts — Mukesh Singh, Akshay Thakur, Vinay Sharma and Pawan Gupta — in the Delhi gang-rape case get death sentence.
All four were convicted of gangraping and murdering the 23-year-old paramedical student on Tuesday. According to TV reports, all the convicts broke down in court on hearing the sentence.
10:59 am
A fast track court on Friday will pronounce the quantum of punishment against four convicts in the December 16, Delhi gang-rape case, in which a 23-year-old para-medical student was brutally raped in a moving bus.
All four convicts face a maximum sentence of death penalty. The Delhi police have already cordoned off the court area before the sentencing.
02:06 pm
Judge reserves order till 2:30 pm on Friday.
02:05 pm
Mukesh's mother has already lost one son Ram Singh, main us Maa ki taraf se desh ko bheekh maangta hoon, says defence.
02:00 pm
Defence arguments over, prosecution begins rebuttal.
01:56 pm
Mukesh didn't do anything; was only driving the bus", says Defence counsel.
01:39 pm
Defence argues male friend of victim didn't reveal truth in court, but spoke to media.
01:35 pm
Defence lawyer says that death penalty is not a deterrent as he tries to defend one of the Delhi gang-rape convicts.
01:23 pm
He is responsible for ill parents, wife and child; he should be shown mercy, says Akshay's lawyer.
01:19 pm
He is a good student, has applied to air force, didn't commit crime, argues convict Vinay Sharma's lawyer.
01:14 pm
Defence argues poor get jailed as they can't hire good lawyers. Why say now after the trial? questions the judge.
01:10 pm
Terror suspects have been acquitted. These boys are not terrorists, pleads defence.
01:07 pm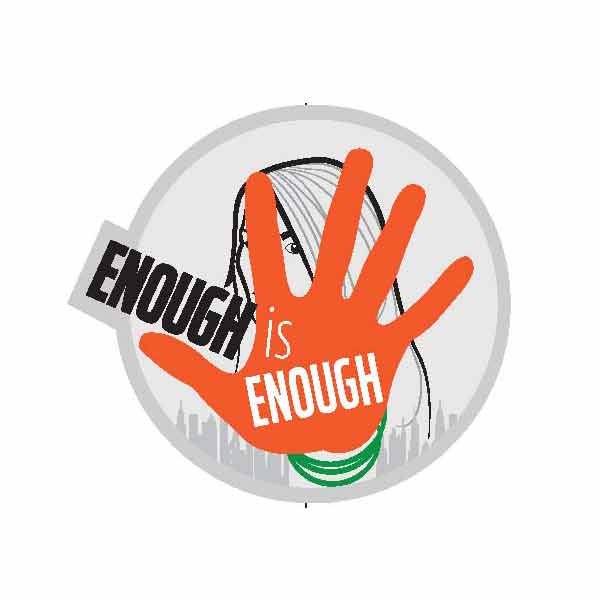 01:02 pm
Pawan Kumar's lawyer says he's a young, uneducated boy who was under influence of alcohol.
12:59 pm
Crime not pre-meditated. Happened at the spur of moment, argues defence.
12:51 pm
'God gives life, God alone can take it', defence quotes Mahatma Gandhi in court.
12:08 pm
Murderers aren't born but made, and can be unmade, argues defence lawyer.
12:04 pm
Pawan is the youngest, only 19, there's possibility of reform, argues defence in court.
12:01 pm
Judge Yogesh Khanna started hearing arguments from the prosecution and defence in a sentencing hearing around 11 am. He may deliver the sentence later in the day or defer the decision.
11:48 am
Convicts seeks leniency, say life imprisonment is rule and death penalty is an exception.
11:45 am
One of the Delhi gang-rape convicts kept screaming that he was innocent as he was taken to court, say onlookers.
11:37 am
There should be no mercy for merciless convicts, prosecution tells judge.
11:36 am
They showed no mercy even when she prayed for mercy, says prosecution.
11:36 am
It was a premeditated crime, falls in rarest of rare category, says prosecution.
11:23 am
Prosecution seeks death penalty in Delhi court for all four convicts in December 16 gang-rape and murder case.
10:34 am
The fast-track held the four remaining accused - Vinay Sharma, Akshay Thakur, Pawan and Mukesh – guilty of being involved in the gang-rape and murder of the 23-year-old woman.
10:31 am
Of the total six accused, the prime conspirator – Ram Singh – had killed himself in Tihar Jail in March this year, while a minor accused was recently sentenced to serve three years in a special home by the Juvenile Justice Board.
10:31 am
While pronouncing the order, the judge said the accused were found guilty of gang rape, unnatural offences, destruction of evidence and "for committing the murder of the helpless victim.
10:30 am
On Tuesday, the court described the crime as "premeditated" and "brutal" act.
10:29 am
A fast-track Delhi court will announce the quantum of punishment for four men, who were on Tuesday held guilty in the barbaric gang-rape of a 23-year-old woman in a moving bus on the intervening night of December 16, 2012.
05:03 pm
Leader of Opposition in the Lok Sabha Sushma Swaraj demanded capital punishment in Bhopal on Tuesday for those convicted in the sensational December 16 gang-rape and murder case of a 23-year-old paramedic.
04:39 pm
Sentencing of the four convicts will be done on Wednesday. The hearing will begin at 11 am.
04:22 pm
Happy with the verdict, the girl's father gave all the credit to the police and media.
04:20 pm
After the fast track court held all four accused in the brutal Delhi gang-rape case guilty, defence lawyer AP Singh said he will appeal against the ruling in a higher court. Singh said that he will ask for life sentence for the four convicts.
02:10 pm
The murder charge, for which the four men have been convicted, entails a maximum of death penalty and life term as the minimum punishment.

While pronouncing the verdict, the judge said, even though the proceedings against accused Ram Singh (34), who was found dead in his prison cell after he committed suicide on March 11, were abated, "he is also convicted under same sections (gang-rape, murder and other offences)".
02:10 pm
Mukesh, 26, was heard saying "that they would have to face the consequences for what they have done". The fourth convict Akshay seemed unaffected.
02:08 pm
As soon as the verdict was delivered, Pawan Gupta (19) broke down while Vinay Sharma (20) was in a state of shock.
01:04 pm
We have strengthened the law. Death penalty is assured in this case, said Home Minister Sushilkumar Shinde.
01:04 pm
Demonstrators demand death sentence outside Saket court where the Delhi gang-rape verdict was pronounced.
12:55 pm
Court convicted the four by relying on the victim's dying declaration and forensic evidence.
12:53 pm
This is not a fair trial. Two of the accused were not even present at the crime scene, said defence lawyer.
12:51 pm
This decision is completely under political pressure. The accused are completely innocent, says defence lawyer of accused.
12:50 pm
Court holds the four men convicted of Delhi gang-rape guilty of 13 offences including gang-rape, unnatural offence, murder, dacoity, conspiracy, kidnapping and destruction of evidence.
12:43 pm
Arguments and sentencing on Wednesday after the court found all four accused guilty in the Delhi gang-rape case.
12:39 pm
All four accused found guilty, have been convicted in case.
12:24 pm
The four accused are in court and the verdict is expected soon as all eyes are on the Saket Court which will pronounce the judgment.
12:03 pm
"They should be only given the death sentence so that it sends out a strong message to the people and nobody dares to commit such a barbaric crime in the future," said the victim's father.
"If they do not get death sentence, my daughter would not get justice, and in the days to come, this crime will take dangerous form," he added.
11:19 am
The four accused were charged with gang rape, murder, attempt to murder, unnatural offences and destruction of evidence and dacoity among other offences. They face the maximum punishment of death if found guilty.
Another accused was found dead in a cell in Delhi's Tihar jail.
11:19 am
The court will decide the fate of the four accused -- Mukesh, Pawan Gupta, Vinay Sharma and Akshay Thakur -- after almost nine months of the brutal crime.
11:19 am
The verdict on the four accused in the Delhi gang-rape, which sparked nationwide protests and nudged the central government into enacting a stringent anti-rape law, was deferred till 12.30 pm on Tuesday.
11:13 am
The four have been tried for offences under section 302 (murder), 307 (attempt to murder), 376 (2)(g) (gang-rape), 377 (unnatural offences), 395 (dacoity), 396 (murder in dacoity), 201 (destruction of evidence), 120-B (conspiracy), 364 (kidnapping or abducting in order to murder), 365 ( kidnapping or abducting with intent secretly and wrongfully to confine person), 394 (voluntarily causing hurt in committing robbery), and 412 (dishonestly receiving property stolen in the commission of a dacoity) of the IPC.
11:11 am
The police had charged six persons in the incident. The case against one of the main accused, Ram Singh, was dropped following his death in Tihar Jail during the trial earlier this year.
11:11 am
Additional Sessions Judge Yogesh Khanna on September 3 had reserved his order for September 10 after the prosecution and defence closed their arguments in the case.