Parliament witnessed outrage over the rape of a para-medic student in the capital with a united Opposition stalling the Question Hour in Rajya Sabha demanding an immediate statement by Home Minister Sushilkumar Shinde on the issue.
Click here to read full report

Tuesday, Dec 18, 2012 12:40 IST
Death penalty for rapists
Sushma Swaraj on Tuesday demanded death penalty for rapists
Tuesday, Dec 18, 2012 12:40 IST
Outrage in Delhi
JNU students have blocked traffic on the Ring Road in a protest rally against crimes against women
Tuesday, Dec 18, 2012 12:49 IST
2 more arrested
Two more persons have been arrested in connection with the gang-rape. The total number of persons arrested in this case are now four.
Click here to read complete report

Tuesday, Dec 18, 2012 12:53 IST
Girl still critical
The condition of the girl remains critical. She is on ventilator in Safdarjung Hospital.
Tuesday, Dec 18, 2012 12:53 IST
Jaya Bachchan threatens protest
"The shocking incident has left me speechless," Jaya Bachchan said. The Samajwadi Party leader was speaking in the Rajya Sabha when she made a remark that a woman is raped in a country where she is also worshiped.
"The way we are discussing this topic should have been done earlier," she said.
The chair asked her to stop as other MPs were also to speak. "For a subject like this there is always time. I will protest outside Parliament," an angry Jaya said.
Tuesday, Dec 18, 2012 13:03 IST
Failure of Delhi police
Delhi gangrape is a failure of Delhi police, Shivanand Tiwari said.

Tuesday, Dec 18, 2012 13:03 IST
'I fear for my daughter'
Trinamool Congress MP Derek O'Brien said he is scared for his 17-year-old daughter. "Rape is always considered to be a woman's issue, but it is about men. About men behaving like animals," he said.

Tuesday, Dec 18, 2012 13:05 IST
Jaya Bachchan in tears
An angry Bachchan broke down as she spoke abou the state of rape victims. "The mental torture for the victim is terrible," she said.
"It's a shame. Where is the protection of women? We should think about it very seriously. I personally feel very ashamed that I'm sitting in this house and doing nothing about it."
She demanded action against the perpetrators of the gang rape.
"Sexual assault should be treated on par with murder. This is a good time for us to make it an example and show the country that we mean business," she said.
Click here to read her entire statement

Tuesday, Dec 18, 2012 13:06 IST
Heads must roll, says Jethmalani
Renowned lawyer Ram Jethmalani on Tuesday demanding resignation from top authorities over their failure to provide safety to women.
Tuesday, Dec 18, 2012 13:15 IST
Victim's health update: Still critical
The girl's condition is still critical, though her conscious level is much better than Monday.
"Her condition is better than yesterday. Her conscious level is much better than yesterday's. She underwent a surgery on Sunday," Dr BD Athani, Medical Superintendent of the hospital, said.
Click here to read a report on her state

Tuesday, Dec 18, 2012 13:57 IST
'It's just molestation, not a rape'
Smriti Irani said that even when a girl is molested in Delhi, the police says it's just molestation, not a rape. She demanded CCTVs to be intensified in buses.
Tuesday, Dec 18, 2012 14:07 IST
All woman MPs should meet CM: Renuka Chowdhary
Congress member Renuka Chowdhary suggested that all woman MPs should go and meet the Delhi chief minister and the city police commissioner.
"How did these criminals think they can get away after doing this? The police, who are there to protect us, whose business it is to make us feel safe, they should make sure fear continues," she said.
"I suggest women MPs should meet the commissioner of police and Delhi chief minister to work out an action plan whereby such incidents do not happen again," she said.
Tuesday, Dec 18, 2012 14:12 IST
Neeraj Kumar, Delhi police commissioner speaks at a press conference
We have arrested 4 culprits in the incident that took place on Sunday. Of these, 3 were caught within 24 hours.
One of the arrested accused is Ram Singh, the driver of the bus, who was a joy ride with his friends after his duty hours and called the couple that was standing on the bus stop. They gave them 2 tickets for Rs 10 each. Once the bus started, they started misbehaving with the couple.
They were dumped later.
We found the bus in RK Puram Sector 3 and examined through forensic experts that it was the same bus. Though the bus was washed thoroughly, we found that it was the vehicle used was same. After interrogation, Ram Singh gave out all the information.
Singh's brother Mukesh, who has been brought in from Rajasthan, was a part of the crime. Vinay Sharma, Singh's friend, who works a gym instructor and a fruit seller, Pawan Gupta were also in the bus and have been arrested.
Akshay Thakur, from Aurangabad, is one the run. Another accused, who is also on the run, was earlier accused in an accident case.
Tuesday, Dec 18, 2012 14:45 IST
Case to be tried in fast-track court
Home Minister Sushilkumar Shinde said in Rajya Sabha said that the rape case will be tried in fast-track court with a request for day-to-day hearing.
Tuesday, Dec 18, 2012 15:08 IST
Speak out
Is the recent spike in crimes against women in the city an aberration, or evidence of the inevitable Delhification of Mumbai? What can be done to make the city safer for women? Connect with DNA's campaign as we try to search for answers. Follow us on Twitter @DNA; talk to us through our website dnaindia.com
Or
Just click below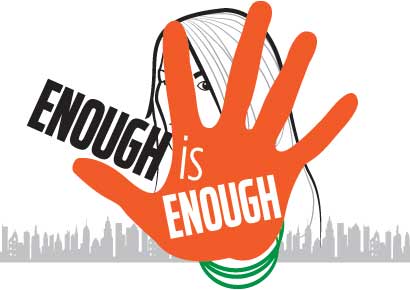 Tuesday, Dec 18, 2012 15:19 IST
Manish Tewari terms Delhi gang-rape as unfortunate
"The incident is very unfortunate and it should be condemned in the strongest possible words. We hope Delhi Police will take note of this incident and act expeditiously," Congress leader Manish Tewari told reporters outside the Parliament.
Tuesday, Dec 18, 2012 15:44 IST
Accused among top twitter trends
Ram Singh, the bus driver accused in the gang-rape case, is now among the top trends on social media site Twitter.
Tuesday, Dec 18, 2012 15:46 IST
Attempt to murder to be invoked
Attempt to murder will be invoked against accused in rape case, the Delhi Police said on Tuesday.
Tuesday, Dec 18, 2012 16:22 IST
Accused reuses to undergo identification test
Ram Singh, driver of bus in which the girl was gang-raped was on Tuesday produced in court. He refused to undergo identification test.
Tuesday, Dec 18, 2012 16:24 IST
Ram Singh remanded to 5-day police custody
Driver Ram Singh has been remanded to 5-day police custody by the court.
Tuesday, Dec 18, 2012 16:26 IST
Delhi gang-rape case to be tried on fast-track basis
Sushilkumar Shinde said he agreed with the views expressed by Rajya members and promised to take necessary steps to ensure safety of women in Delhi.
Promising to take steps for ensuring safety of women in Delhi where law and order is under the direct control of the Union Home Ministry, Shinde said a special task force headed by the Home Secretary will be constituted to look into suggestions made by members in this regard.
Click here to read his entire statement

Tuesday, Dec 18, 2012 17:15 IST
Protest outside Delhi police station
Many people, including university students, Tuesday protested outside a police station probing the gang-rape of a young woman on a moving bus in Delhi Sunday night.
Tuesday, Dec 18, 2012 18:53 IST
Union Home Ministry put on notice
Delhi, National Human Rights Commission (NHRC) on Tuesday said the rape of a 23-year-old girl in a moving bus has raised the issue of declining public confidence in law and order machinery here and sought a report from the Union home ministry and the Delhi Police.
Click here to read complete report

Tuesday, Dec 18, 2012 19:24 IST