Amidst all the hullabaloo of the election fever, increasing interest in politics, rising temperatures and the soaring humidity, India welcomes its favourite festival - Holi. This festival has a lot of significance in all our lives. What was once a staunchly Hindu festival; has now become a multi-religious, multifaceted and largely global tradition. With people all over the world celebrating their own style of Holi, the need to look at this festival with a different view has become mandatory.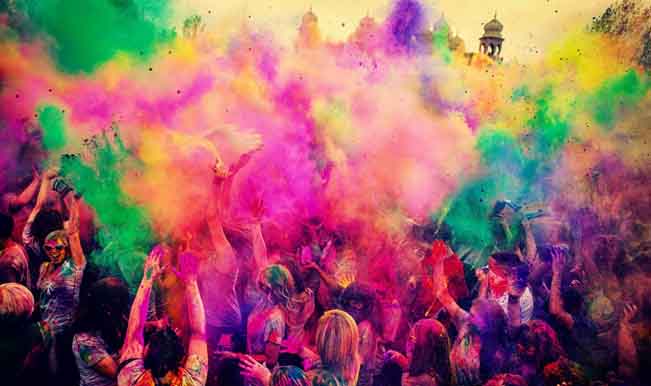 Today on the day of Rang Panchami, let us trace back a few steps. In Indian mythological, Holi has been a revered concept. It is said to be a festival of colours and love. People take this as a formal platform to profess their love, forgive and forget disputes, create bonds and strengthen ties. The Indian mythology is replete with the festival's significance. Lord Krishna, a famous Indian deity is said to have celebrated Holi with his lady love, Radha. Krishna, shy and insecure of being a blue coloured chap, would often shy away from professing his love to his woman
.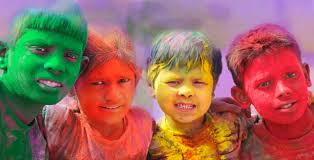 He would often wonder quietly, whether Radha would like and accept him, because of his appearance. However, after much coaxing by his mother, the reticent boy decided to colour Radha instead. He went ahead to smear her with powdered colour in full public view, thus letting the world know of their unison. Their love blossomed and went on to become a beautiful saga of love.
The other story circling the festival is of Holika, the evil aunt of Bhakta Prahlad. Prahlad was the son of evil king Hiranyakashipu. One day his aunt, Holika decided to put an end to her nephew's existence. She stepped into a burning pyre and sat down with him on her lap. However, her evil intentions weren't met with. Instead of the fire enveloping Prahlad, it burnt Holika to death, marking the end of evil.
This mythological spirit has now taken a detour. People have started celebrating their own form of Holi now. Traditional drinks like Thandai and Bhang have now been replaced by alcohol and country liquor. What was once a perfect setting to express love has now turned a haven for hooligans and trouble makers. The food has changed and so has the mentality. Is this a good thing or bad? Globalization and the "One world, One life" phenomenon has taken over the world.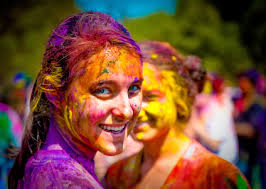 As the festival of colours is here to fill our lives with joy and togetherness, our very own Jagdamba Prasad Mishra, a security guard by profession and a poet by passion, dedicates a few lines to the spirit of Holi.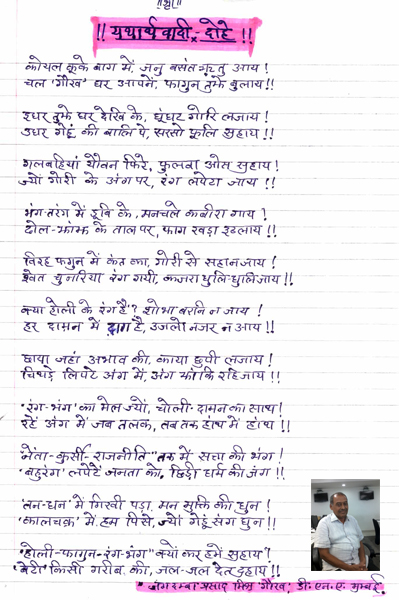 However, he too laments the change the festival has undergone due to the change in times.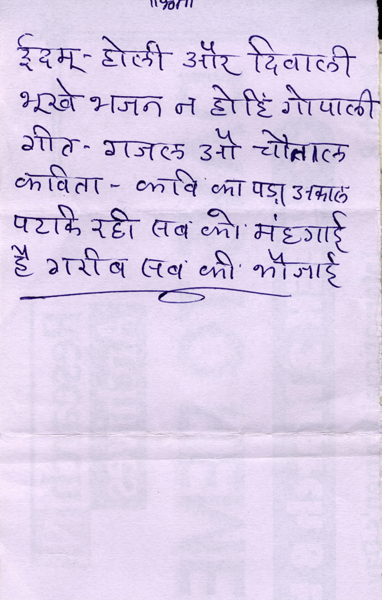 On the brighter side, these changes are not always negative. The change in mentality has opened up minds and made it more inclusive than it was before. Eugienie Kozharina, an intern with AIESEC in Mumbai for their annual project Balakalakaar, says, "I adore this festival.It is so colourful and full of happiness. It is one time when everyone can feel themselves going back to their carefree childhood days and really enjoy what is happening". It isn't just a festival for Hindus anymore, not just for India too. The desire to be one world has led to a widespread dispersion of many Indian festivals, Holi being just one of them.
Drawing a huge inspiration from the traditional Indian festival, a group came up with a unique idea- The HOLI ONE colour festival. It aims at bringing together the entire human race to celebrate this festival of colours and togetherness. Taking place in a select few cities of the world including Cape Town, Johannesburg, Costa Rica etc, the Holi One colour festival seeks to draw a large crowd. With an amazing line up of artists playing at these ventures, the festival surely seems to have grabbed eyeballs. The event is an eco-friendly one and promotes water soluble, safe colour powder. It is guarded by passes and tickets are sold well before hand. It is a strictly above 18 festival, aimed at promoting the spirit of togetherness among the participants. People gather in these select venues in white clothes and smear each other with vibrant colours. The event is scheduled to happen over different months of the year at different places, thus boosting tourism in the respective cities. The HOLI ONE colour website has complete information about this initiative.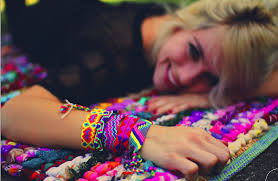 Another offbeat initiative is by a group of individuals who decided to gather a few youngsters from Nicaragua to make colorful bracelets. This project "The Pulsera project" aims at providing employment and good, wholesome education to the youth of Nicaragua. What started off as adventure trip for 13 individuals has now turned into a dedicated project leading to empowerment of the Nicaraguan public. Though it doesn't have anything to do with colour powders and water bombs, it aims at spreading colour into each individual's life, just as the festival does.
While Holi does this by smearing colour on people and merrymaking with the crowd, the Pulsera Project involves encouraging people in Nicaragua to make bracelets with brilliantly coloured threads, weaving them and creating something that can be a sure source of income for these underprivileged families. These works of art are collected and sold in the US, thus leading to a fair trade practice and money supply for the artists. The detailed information about this project can be followed on their website.
.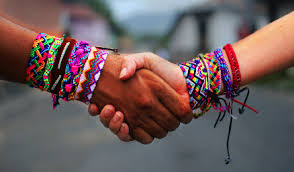 These initiatives further strengthen our beliefs regarding the one world phenomenon. The world has truly shrunk and it is a grace. People who miss out on Holi in India now know that they can catch up on it elsewhere. There are different initiatives working towards spreading the ideals of this festival, or any festival for that matter. Togetherness, bond building, love and commemoration of the same have become an important factor to our existence. This is what the world has come to, and it is rosy to believe it is for the better of humankind.