On May 16, the election results will be out. No matter who forms the government, the next prime minister will face serious policy issues. dna features a series of open letters addressed to the next prime minister written by experts in various fields. These will act as important inputs in the policy decisions of the government.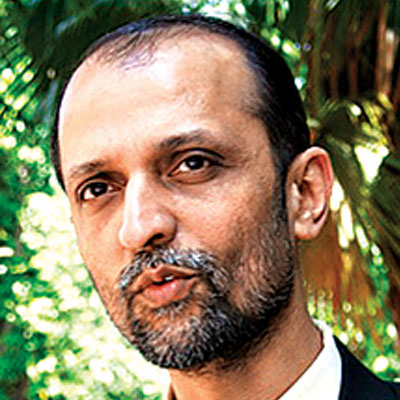 Dear prime minister
Congratulations on having won the mandate from the world's largest democracy. It has been a massive churn of power, and the world marvels at how we achieve it regularly, with minimal bloodshed or violence.
As we put behind the din and bitterness of this electoral campaign, the harder task of governance lies ahead. This will call for cooperation from all the elected people's representatives, across all political parties, and also between the centre and the states. This may be easier than you think, at least for the economic agenda. That's because there is already a fair degree of consensus on what needs to be done, as was evident from the various manifestos. The direction of economic reforms in India has remained largely unchanged since 1991, even though the pace may have varied. The economy has more than quadrupled in size (in real terms), and is now poised to be third largest in the world. But the per capita income of India is still ranked at 129. This low average income also hides great disparities of income, wealth, health, nutrition, education and social security. Hence we cannot be satisfied with the performance of the aggregate economy, but must remain focused on increasing the wellbeing of every Indian. Blaming the heightened aspirations of the people is of no use since large sections of society are still deprived of minimum basic standards of a good life. Hence, I urge you to consider these five priorities when you frame your economic agenda and action plan.
1. Jobs, Jobs, Jobs:
Due to India's young demography, we will add more than a million job seekers every month, for the next 10 years. These jobs cannot be provided by the government, nor should it even attempt to do so. Jobs are created by entrepreneurs. Hence creation of hundred million new jobs implies creation of at least five million new enterprises, mostly small and medium sized. The SME sector is the backbone of industrial activity in India, providing for roughly half of total output, employment and exports.
But it does not receive even 5% of bank credit or funding from the capital markets. The SME's are routinely subject to an "inspector raj" apart from inadequate or expensive electricity. India's rank in the ease of doing business, as computed by the World Bank is 134 out of 183. The supply of skilled and semi-skilled manpower is also a huge constraint. China's three decades of rapid industrial growth was guided by a single minded focus on job creation, which made it possible to move a hundred million workers from rural areas. Now that China's labour force has plateaued, the low wage opportunity may be India's to grab. India can become a manufacturing hub, on a much larger scale than before. But all policy, infrastructure and funding constraints on SME expansion have to go.
2. Goods and Services Tax (GST):
The rollout of a nationwide GST will make India a truly common economic market. Various estimates say it will increase GDP growth rate by at least 1% on a sustained basis. The interlocking incentive between supplier and customer means that incentive to evade tax is less. Hence there will be greater compliance and higher tax collection. It is also expected that the end consumer will pay lower prices causing inflation to go down. GST is a grand bargain between states and the centre, and should be consummated at the earliest. We should build on the success of VAT, which too was a cooperative exercise involving all states of India. Only a few states are sceptical and are holding out. I am sure that your government will be able to persuade these states, and also devise a scheme to compensate losses for the first few years.
3. Reforms in Agriculture:
The economic reforms have mostly bypassed agriculture. We have a giant monopoly buyer of wheat and rice, who inevitably distorts market functioning. The political compulsion of raising support prices every year, means ever increasing subsidies and the grotesque spectacle of having 70 million tonnes of food grain in government granaries. We also spend close to one trillion rupees in fertiliser subsidies, leading to overuse and salinity of land. We have anomalies in some dry states wherein 60 per cent of water is consumed by sugarcane, which grows only on three per cent of land. We have inhibited the growth of commodity cooperatives operating like producer companies. These do not get working capital from banks on favourable terms. This is a long list. But the gist is that we need massive increase in farm productivity, lesser bureaucratic control, more sanity in procurement policies and much more freedom to farmers. The Swaminathan Commission's report of 2006 would be a good starting point.
4. Urban Opportunities:
More GDP is created in urban areas than rural. This is the nature of evolution of the economy from agrarian to services sector. But urban infrastructure is creaking, be it roads, housing, schools, electricity, transportation, sewage or even air quality. India will have four of the 10 largest cities of the world. But these cities do not have adequate fiscal resources to manage their own future. They depend on respective state governments. It is high time that we empower them appropriately, so that their accountability, autonomy and power is better aligned. This can be achieved through modifying the finance commission paradigm, i.e. more funds directly to city councils, or by giving more tax powers to lower tiers of government.
5. Social Programs:
The debate on growth versus redistribution is a red herring. If we have growth then we can afford the resources for the social sectors like health and education. But even to get good growth we need trained manpower (education), and workers who are healthy and well-fed. India may have reduced poverty, but our children are among the most malnourished in the world. The world's biggest mid-day hot lunch program aims to achieve the twin goals of school attendance and nutrition. Can we supplement it with a morning glass of milk to each child in school? Can the world's largest rural employment guarantee program be combined with asset creation? Can we have local grain banks, rather than centralised procurement? Can we let private companies adopt and run municipal schools? Can we proliferate privately run skilling centres with flexible curriculum, recruitment and fees?
These are just five broad areas, on which I am sure that your team can give you much richer inputs. There are many other areas as well. At the risk of crowding your economic agenda, let me mention a few. These include (a) fiscal consolidation to bring down our deficit; (b) international trade and investment linkages to correct the asymmetry, especially with China; (c) deepening our financial sector; e.g. gold demand can be reduced by innovatively offering financial substitutes; increasing access to financial services; (d) making our growth less fossil fuel intensive and more "green" with renewable energy.
I wish your government great success in bringing back investor optimism, and moving the economy back to a higher sustainable growth path rapidly.
Ajit Ranade is an economist based in Mumbai
(Send us your open letter to the next Prime Minister at dearnextpm@dnaindia.net. The selected ones will be featured on dnaindia.com. You can also tweet your suggestions with #DearNextPM)