On May 16, the election results will be out. No matter who forms the government, the next prime minister will face serious policy issues. dna features a series of open letters addressed to the next prime minister written by experts in various fields. These will act as important inputs in the policy decisions of the government.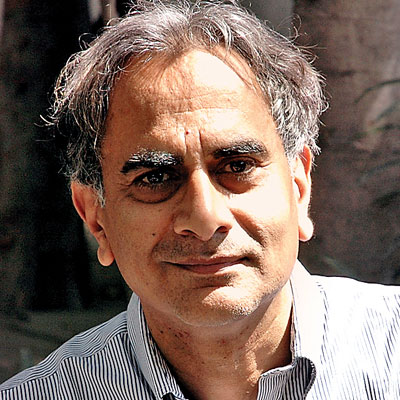 Dear Mr Prime Minister:
Congratulations on your forthcoming win. You must be very happy that you will soon be the leader of over 400 million Indians who live in cities, a figure that is likely to double in the next two decades. Obviously your sudden elevation to national public life will involve you in serious political matters, and at this late stage of India's urban crisis, you will hardly be in a position to take on the challenges of resurrecting Delhi, Mumbai, Bangalore and other established cities from blight and chaos. But I'm sure you know, these cities have all seen their glory days, and it would be best sir to direct your energies to the many new cities being planned for the future — the satellite towns, industrial corridors, and the infrastructure of public buildings, schools, bridges, hospitals etc that come with these new projects.
I need hardly remind you Mr Prime Minister of our apocalyptic urban demographics and the daily population surge from the countryside, the unquenchable demands for energy, power, and the search for new solutions for urban life. Home, electricity, transport, and fuel will obviously be a priority with your government. However, in order to avoid the pitfalls and failures of our present cities, I would suggest writing fresh guidelines for these unmade places, with ideas that move away from current conventions altogether. That the new cities should be built using ideas of green buildings, soil conservation and water harvesting and solar power goes without saying; these are mere standards now. Some thoughts for your consideration:
First and foremost, the new city must offer no form of private land or home ownership, no attachment to home, or the idea of the house to be handed down to succeeding generations. With only places on lease, built in a public-private partnership, including the possibility of temporary, biodegradable or dismantlable housing, the city would be a model of settled mobility rather than permanent ownership. People would live, work and recreate in close proximity. That they cannot flourish without private houses, cars, gardens, servants, drawing rooms, commutes between home and office, and entertainment from mall and multiplexes is one of the unfortunate beliefs promoted by a self indulgent middle class.
Secondly, without roads and cars, the city would gain almost a third of its urban area normally taken up by roads and parking. This would allow for healthier greener neighbuorhoods where home, office, recreation, commerce are all easily accessible through pedestrian lanes. Attempts to separate motorised vehicles from pedestrians and cyclists have so far been failures. Therefore, no cars, buses, trucks etc should be part of any new city scheme.
Thirdly, the design of buildings must take into account both the unexplored underground and the great arc of sky. We have for too long been a cautiously terrestrial people, clinging to the ground surface like insects. The natural insulation below ground and unhindered vertical heights, if constructively used, can free up enormous space for homes, vertical gardens, institutes and industry. Sir, why is the Indian imagination reined in by limitations? Why are we so strangled by the bureaucracy and still ruled by antiquated bye-laws? I ask you Mr Prime Minister to please trash building codes, zoning laws and floor area ratios, and begin afresh.
Fourth, in matters of building we live within an unfortunate grip of conservatism, unable to believe that anything that has not been built and tested elsewhere isn't worth doing. In a booming construction market and a future surge of infrastructure projects, your prescription must call for a broad unhindered imagination and an embrace of new technology. In the long run this would open up the building profession to new ideas rather than the present imitation of convenient Western models.
Finally, and of paramount importance, is the psychological well-being of the resident and the need to eliminate the ugliness and tedium of our cities. Beyond the essentials of physical infrastructure and the necessity of schools, colleges, and bridges, the shameful lack of public life in the Indian city calls for a serious realignment of public expenditure. Wouldn't the placement of libraries, public art, meeting areas, shaded water gardens, mazes or courtyards be an asset to any city? Does everything need to be measured and placed according to a planner's blueprint and only after it is approved by the Planning Commission?
Mr Prime Minister, why is it that in 60 years of independence no one has ever attempted a physical model of a place where urban Indians would like to live? Are we so inept that we are unable to devise schemes for new cities?
Yours sincerely
Gautam Bhatia
Delhi-based architect, artist and writer
--
Send us your open letter to the next Prime Minister at dearnextpm@dnaindia.net. The selected ones will be featured on dnaindia.com. You can also tweet your suggestions with #DearNextPM. Read the Open Letters here