We celebrate a great life, not his passing away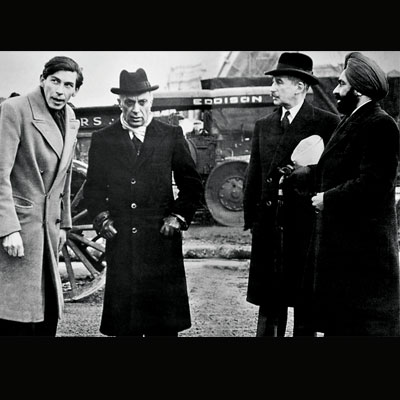 I have known Khushwant for at least 65 years or more, when he was in the Indian High Commission in London. He is an old friend. We celebrate a great life, not his passing away. He was a writer, author, historian. He was a great human being. He said what he wanted to say, pricked the balloons of ostentatious people.
He was a generous friend, counsellor to people who came and shared with him their troubles and sorrows, he was a guardian and mentor to many young writers. Everyone was welcome to his house as long as they were intelligent and they had something interesting to say.
I disagreed with him about his politics. He was my successor at the Hindustan Times as editor, and he supported the Emergency and Sanjay Gandhi. Later, he realised that he made a wrong judgement. In 1984, he did not agree with Operation Blue Star (when the army had to go into the Golden Temple, the holy shrine of the Sikhs, to flush out the extremists). He felt that the Punjab issue was mishandled and that it could have been handled differently. He was not a political person.
He turned round The Illustrated Weekly of India. He will not be remembered as an editor of broadsheet newspapers because he was not political. I think he will be remembered for With Malice Towards All, which was the most widely read column.
He was a popular writer and a serious historian. His two-volume History of the Sikhs was based on research. I would not call him a devout Sikh, but he was a proud Sikh, proud interpreter of its culture and traditions.
He was a bohemian though he came from a rich family from the pre-Partition era. He was affected by the Partition, and the many friends he had left behind in Lahore, like many of us from that generation. He wrote about these things in his popular works.
The author is a senior journalist and former editor based in New Delhi
(As told to Parsa Venkateshwar Rao Jr)