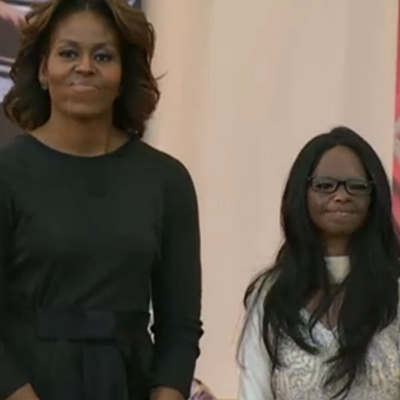 A perverse intent and Rs 20 is all it takes to disfigure a face for life. 25-year-old Neetu will attest to that; the moment acid touches your skin, its a cold, dry feeling before the skin begins melting in a inhumane conflagration of pain.
She remembers how 11 years ago, in the dead of the night, her father threw acid on her mother and her one-year-old sister, instantaneously killing the toddler, blinding her and leaving their helpless mother with eyesight in only one eye. And how, she barely received proper medical attention since, save for a few months at an emergency unit at the behest of her maternal grandmother. What drove her father was the intent to pry from Neetu and her mother a piece of land that were under their name.
"Nobody helped me be it our family or the village," she says, hours after she visited doctors at AIIMS for the first time in her adult life. "I had given up all hope of living, until a woman from my village put me in touch with the people from Stop Acid Attacks," said Neetu.
Stop Acid Attacks is a campaign to stop and rehabilitate acid attacks survivors and their toughest survivor, Laxmi recently bagged the International Women of Courage Award for spearheading the year-old campaign.
"When we see these women raise their voices, and move their feet and empower others to create change, we need to realise that each if us has that same power, and that same obligation," said US first lady Michelle Obama at the ceremony while handing the award to her.
A year ago I would have not have believed that it was possible to have our stories resonate throughout the globe," says Laxmi via email from Washington. "This award is reassuring and will motivate many survivors to come forward."
Laxmi was 16 when a suitor threw acid on her after she refused his advances. She went to court, and ensured that her attacker was jailed. Since then, she has survived more than six surgeries and pushed for changes in the law. In the year-old campaign, 24-year-old Laxmi is aided by a group of activists that go to meet survivors in their families and help them come out, intervene when the police does not take up a complaint, and follow up on the medical treatment and the ensuing legal procedure.
"Once I come back, I intend to meet every political party and demand reformative action," says Laxmi. "There is so much to do if only the government is willing to."
There is always a dearth of finances, and the campaign relies on crowd-sourcing platforms like Kickstarter.com, Indiegogo.com and Bitgiving.com.
The biggest roadblock is the general apathy by enforcement agencies and society in general. "Acid is still freely available. The changes have been at the judiciary level, but there has been no implementation whatsoever. The Justice JS Verma Committee's recommendation on acid attacks was to increase punishments to 10 years and RI, and that the offender must pay for the survivor's medical expenses. But, of the girls who have come forward to us, only Sapna received the maximum compensation of Rs 3 lakh, after a 18-month long fight," said Alok Dixit, former journalist who is part of the campaign and is Laxmi's partner.
Dixit says that the campaign receives about 2-3 complaints every week. Given the lack of data on acid attack victims, they are now compiling a comprehensive list of data. "The only available report is the 2009 Law Commission Report, which is not comprehensive. We have dealt with 200 cases in this one year, of girls mostly ranging between 15 to 22 years," says Dixit.
The prime motive is always a one-sided love affair, with almost 80% cases falling out of these affairs that leads to the intent to disfigure the survivor. Then there are failed relationships and familial problems. Although women make up the bulk of survivor, men too, are increasingly becoming victims. Last month, there was a case of a fight in Kanpur where 8 men injured themselves with acid. Another, when a young man in Udaipur had acid thrown on his face by his lover's family.
"Officials routinely tell us that men survivors do not have any emotional impact, and hence they do not get any solid support," said Dixit.