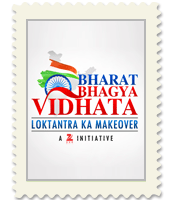 India's Gross Development Product (GDP) spend on health care has improved post National Rural Health Mission (NRHM), said Dr. Syeda Hameed. The Planning Commission member was speaking with Zee Media anchor Romana Khan in Bharat Bhagya Vidhata's 'Ek Naari Aisi Bhi'. Dr Hameed said perception about health had changed thanks to the NHRM given its success.

Despite serious infrastructure gaps, India has achieved significant milestones in public healthcare, claimed Hameed.
"It's true that India's healthcare has several infrastructural issues but we can't ignore the milestones achieved in the health sector over the years."

More institutions are being established across the country.

"We have more number of hospitals and medical colleges now," added Dr. Hameed.

Concurring with Hameed on poor health infrastructure, Dr. Sunil Gupta, senior consultant and chief of head and neck medical oncology from Rajiv Gandhi Cancer Institute and Research Centre, Delhi stressed on tackling India's ever-growing population.
He said, "India's infrastructural inadequacies in the health sector can be resolved only when our ever growing population can be controlled."

Not surprisingly, there is always a shortage of skilled health personnel. According to World Health Statistics Report 2013, the physician density of India per 10,000 population stands at 6.5 (global average is 14.2); the nursing and midwifery density of India per 10,000 population stands at 10 (global average is 28.1); and the density of hospital beds per 10,000 population stands at 9 (global average is 30). India ranks 67th among developing countries in doctor-population ratios.

In addition, there is a need to establish state-of-the-art hospitals especially in urban centres across states.

"It is very important to establish many better equipped hospitals like All India Institute of Medical Sciences (AIIMS) throughout the country so, that the major inflow of patients to the cities can be equally distributed to smaller towns and villages as well as suggested in the 11th and 12th five year plan," Hameed stressed.

Taking a different stand, Dr. Shikha Sharma, wellness expert at Nutri Health (Delhi) said, "Infrastructural inadequacies in the health sector cannot get resolved just by establishing more hospital but it is also important to have adequate number of skilled health personnel in those hospitals to serve the patients."

Explaining the contributions of civil society organizations, Jaspal Kaur from CANSUPPORT, a non-governmental organization working in the field of cancer said, "Government should appreciate the contribution of many non-governmental organizations working for the betterment of healthcare and should provide special aid to them. This will definitely add more hands towards the enactment of an improved healthcare system in India."

Ek Naari Aisi Bhi airs at 10:00 pm every Wednesday on Zee Media channels.