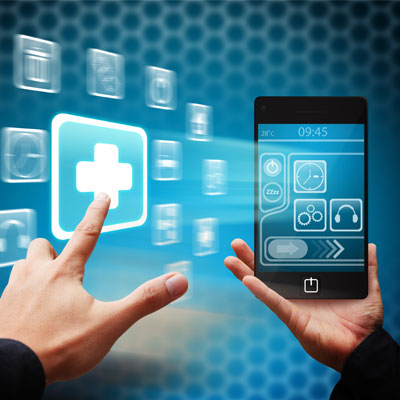 Don't fret if your doctor prescribes expensive medicines. Help is at your fingertips. For, there are various mobile Apps that will suggest several cheaper options.
Sujata Krishnan (not her real name) is an epileptic. She had been buying Pfizer's Lyrica, priced at Rs768.56 for a strip of 14 capsules, till a few weeks ago.
When the 39-year-old discovered a cheaper alternative, Cipla's Prebaxe at Rs59 for 10 capsules, she confronted her doctor. "I came across an android application, which compares drugs by prices, brand names, side effects. I immediately tried it out to find cheaper alternatives of Lyrica," she said.
Android phone applications such as Healthkart Plus, My Dawai and Get Med are some of the many popular and useful Apps tech savvy patients are now turning to.
Doctors say at times certain B Complex and multivitamins, painkillers, anti-allergic and antibiotic drugs are up to 10 times costlier depending on the manufacturing pharmaceutical company. The margin of pricing between two or more multinational pharma company brands is extremely steep.
Antibiotic drug Augmentin, which is used to treat bacterial infections, manufactured by GlaxoSmithKline costs Rs141 for a strip of six tablets (Rs 23.5 per tablet). The same drug containing Amoxicillin and Clavulanic acid is sold by Pfizer under the brand name Warclav Duo at Rs8.28 per tablet — almost 65% cheaper than Augmentin.
"Patients will definitely find the android Apps useful. Patients have a right to research and confront doctors with their findings in case they suspect that doctors are unduly prescribing expensive drugs and favouring a particular pharma brand," Dr Avinash Supe, dean of Sion Hospital, said.
It is widely known that doctors are often tilted towards pharma companies, which directly or indirectly bribe them with cash vouchers or lavish gifts, including foreign holidays. This creates a conflict of interest while prescribing drugs. "It is a fact that doctors frequently prescribe costlier brands when cheaper options with the same efficacy may be available," Dr Chetan Kantharia, liver surgeon at KEM Hospital in Parel, said.
Dr Altaf Patel, a Mumbai Central physician, however, threw in a word of caution. "It is better to rely on slightly expensive but efficacious brands in life-threatening conditions like deadly infections. For painkillers, antacids or anti-allergic drugs, it is alright to rely on cheaper alternatives."