Physiotherapist Dr. Vruti Mehta tells Pooja Bhula about what makes Indian women prone to neck and back problems and also explains how it can be prevented.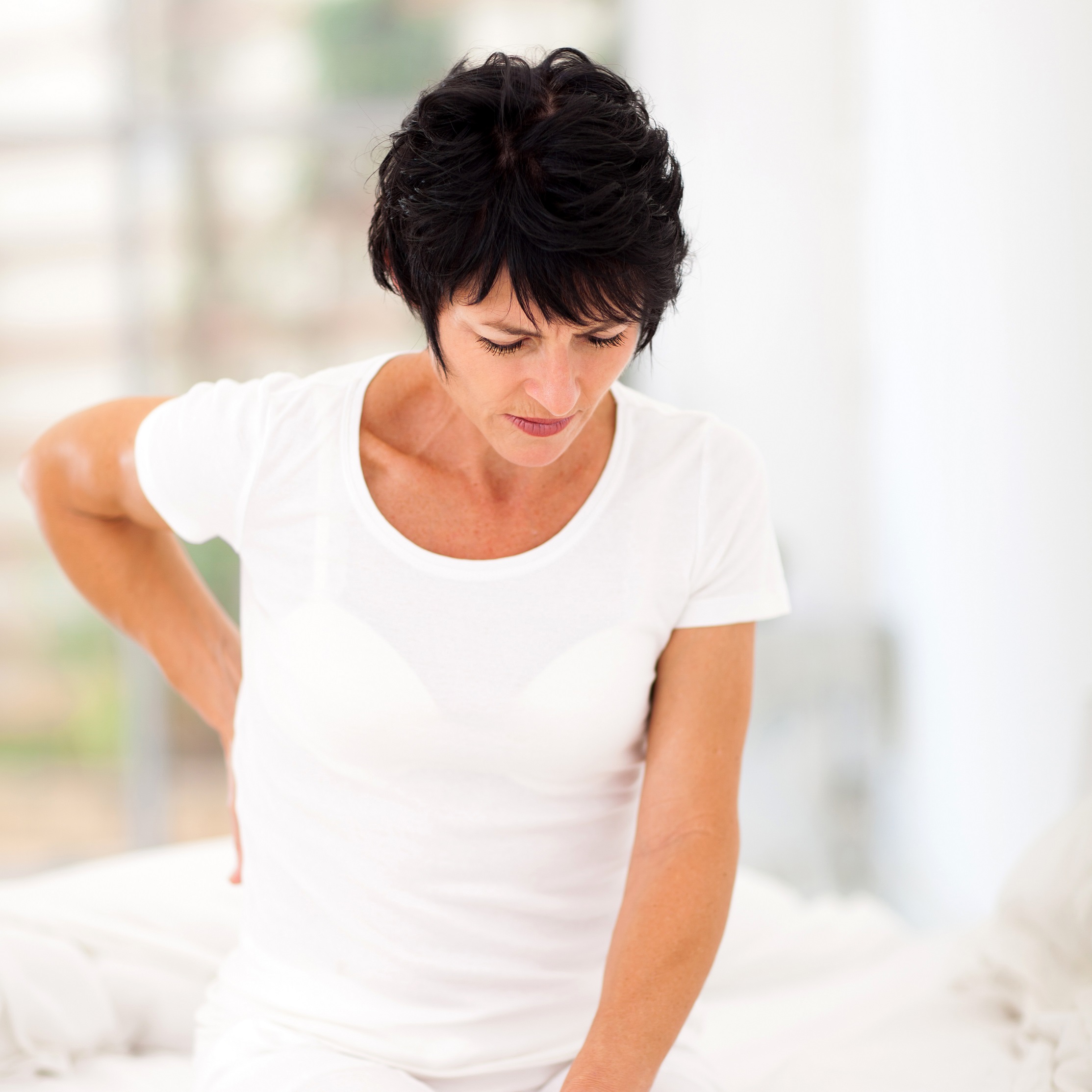 Breastfeeding Posture
Habit and Impact: A common mistake women make while breast feeding is that they sit without back support, make the baby lie on their lap and then feed him or her. Heaviness of breast during this period already causes uneasiness and in addition to that staying in a bent position while feeding, at frequent intervals, strains the upperback.

Solution: To do it right, sit upright, ensure you have adequate back rest, put a pillow on your lap and then place the baby on it for feeding. This will bring the baby closer to the chest area and you won't have to hunch while feeding, thereby reducing chances of neck and back ache.
The Art of Weight-Lifting
Habit and Impact: While babies are taken care of by both parents, in India women still tend to partake more of the responsibility of day-to-day child care activities. It means that they're are usually the ones to carry the infant or a toddler around. And how do they do it? They bend down, lift the baby and return to an erect position with the baby in their arms. This often results in a jerk to the back, back pain or spasms.

Solution: To avoid this you should squat down with a straight back, bring the baby close to your body and bring it at a higher level as you stand up. This also applies to carrying any heavy object.
The Balancing Act
Habit and Impact: Women have a tendency to carry a lot of weight, sometimes with two hands, but more often than not with one. If you sling her handbag on your shoulder, you may think it is filled with stones. Or wonder, what's in there? And it won't take time for your shoulder to start paining. Imagine what carrying such a bag everyday to work can do. Often the shoppers of the house, women also carry bags full of groceries and things for the family.
To adjust to the excess weight, which the body isn't accustomed to, their shoulders begin to slouch and curve and remain that way overtime. The next stage is slouching of the upper back and neck, and further ahead a protruding chin, where in the neck stays forward resulting in neck pain too.

Solution: First if you have a lot of things to carry, divide it in two bags so that strain on one hand reduces. Second, often there maybe no escape from carrying things, so prepare your body and strengthen it with excercises, especially weight-lifting.
Looking Down
Habit and Impact: If you're a home maker, you probably spend a lot of time in the kitchen, chopping vegetables, making a dough, cooking meals on the gas etc. And for most of these activities you're constantly looking down. If you're in office, you're doing this while working on your computer. So, you're bound to suffer from a neck problem.

Solution: For your kitchen work, it is better to sit on the dining table or a place with a similar setting to do your work so that you don't have to bend too much while chopping or other such work. For cooking that can only be done on the gas, ensure that your kitchen platform is at the right height, such that it doesn't require you to bend too much. And if you're working in an office, try your best to sit straight and adjust your screen to eye level. In all cases take breaks at regular intervals and stretch to avoid back and neck pains.
Looking Up
Habit and Impact: When you're enthusiastic about cleaning your lofts or ceiling, and aim to complete it in a specific time period, you tend to remain in an upward stretched position for long. This again results in strain to the neck.
Solution: The only way to reduce its impact is by taking regular breaks and stretching your muscles.