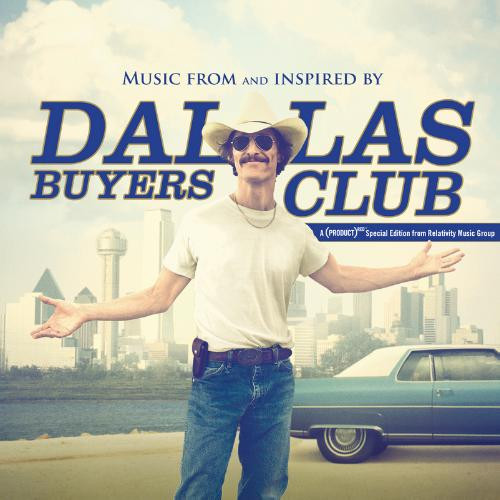 Cast - Matthew McConaughey, Jennifer Garner, Jared Leto
Director - Jean-Marc Vallée
Rating - ****
'Dallas Buyers Club' and its cast are well-deserved Oscar contenders. Now as most films go, this one is a hard-hitting story that gets you hooked from the start. Of course the main appeal of the film is its two lead actors - Matthew McConaughey and Jared Leto. Both actors, deservedly so, are front runners to win the Oscar in their respective categories.
The film reveals the true story of an AIDS patient's battle with the very medical establishment that is supposed to help him. He stands by his cause to the death, and to tell such a story and make the audience understand the point behind it is not an easy thing. But screenwriter Craig Borten has definitely achieved that feat with this film.
What makes 'Dallas Buyers Club' truly brilliant is that it becomes a roaring crowd-pleaser even while dealing with a slow and morbid topic like death due to disease. The film achieves this feat by making sure that none of the main characters accept the role of a victim, least of all Ron Woodroof played by Matthew McConaughey.
In his career defining performance, Matthew McConaughey plays the aforementioned Ron Woodroof, a slick Texan electrician who is diagnosed with HIV. The film slowly and steadily shows his evolution from a prejudiced homophobe to a man who fights for not only his rights, but the rights of other survivors. McConaughey's portrayal as a man who realises he's already dead but doesn't have to go down without a fight works so well that it would have been a travesty had the Academy not noticed it.
Unlike his past roles as the predictable lead in Romantic Comedies, McConaughey has had quite the year, picking the right roles and finally showing everyone that he has been consistently underestimated as an actor. Here, in this film, he gives an amazing performance that begins with sleaziness and prejudices which transitions to actual humanity and empathy towards the end.
Although the film stands on the power of Borten's script and McConaughey's brilliantly engaging lead performance, the third leg to the stool of this film's success is Jared Leto.
Jared Leto portrays the HIV positive transgender woman Rayon and what a performance it is. If there was anything that could rob the spotlight away from McConaughey, it's Leto. Leto known as a method actor for his devotion to a role shed tons of weight in order to play the sassy smart talking Rayon. Showing degrees of the character at different points in the film, Leto already a front runner for the Best Supporting Actor Oscar should win it hands down.
Although the film is still one of the dark horses next to the other big names in the Oscar race, this is one film you will not want to miss, sheer brilliance all the way.
Watch the movie trailer below: