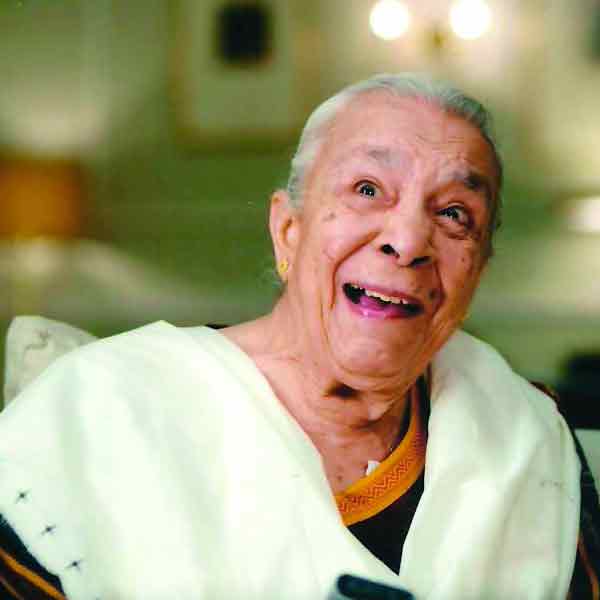 Soon after historian Irfan Habib informed the world of the passing of India's veteran actress Zohra Sehgal on twitter, condolences from friends and fans started pouring. The 102-year-old actress passed away in a Delhi hotel due to a cardiac arrest. "Just confirmed that Zohra Aapa is no more… Extremely sad to know about d passing away of Zohra Sehgal, a woman who lived a full life on her own terms. Great loss to art and culture. RIP," he tweeted.
Fans pay their respects to Zohra Sehgal on Twitter and Facebook
With a career spanning over eight decades, the Indian film industry's loveable grandmother was known for her zeal for life and her expressions alike. She started her career with as a dancer for Uday Shankar's troupe, and went on to star in many films like Cheeni Kum (where she played Amitabh Bachchan mother, Dil Se, Veer-Zara, Hum Dil De Chuke Sanam, Dillagi and Bend it Like Beckham. She was last seen in the Ranbir Kapoor-starrer Sawariya.
Born on April 27, 1912, as Sahibzadi Zohra Begum Mumtaz-ullah Khan in Sahranpur, she studied in both in India and in Lahore in Pakistan. Her elder sister Uzra Butt was a leading theatre star from Prithviraj Theatre. In 1942, she married Kameshwar Sehgal, a scientist, and after his death in 1952 brought up her children on her own.
Sanjay Leela Bhansali pays tribute to Zohra Sehgal: 'She was a miracle woman, a legend beyond explanation'
Amitabh Bachchan was one of the first to react on her passing. "Zohra Sehgal passes away at 102 yrs ..what a journey and what an immensely loveable co star ! Prayers for her blessed soul !!,' he tweeted. Actor Ritesh Deshmukh, too, offered his condolences on twitter. "RIP Zohra Sehgal - Charming & Elegant -will miss you," he tweeted. The Lunchbox star Nimrat Kaur, too offered her condolences in two tweets: "In her century long life,Zohra Sehgal ji gave us a million years worth of inspiration.Woman,soul,an existence extraordinaire..what a life!!"
After her husband's death, she went to England where she acted in productions like The Raj Quartet, The Jewel in the crown, Tandoori Nights, My Beautiful Laundrette, to name a few.
She was awarded the Padma Shri in 1998, and the Padma Vibhushan, India's second-highest civilian honor, in 2010.
Early this year, in February, she lamented that the Delhi government declined a Ministry of Culture request on her behalf that she be allotted a ground-floor government accommodation in Central Delhi. The government had dismissed the request citing that she did not fall within the admissible age limit of 40-60 years under artiste quota.
She will be cremated at the Lodi Road crematorium at 11am today.