Shailjia Kejiriwal opens up about Zindagi in an exclusive interview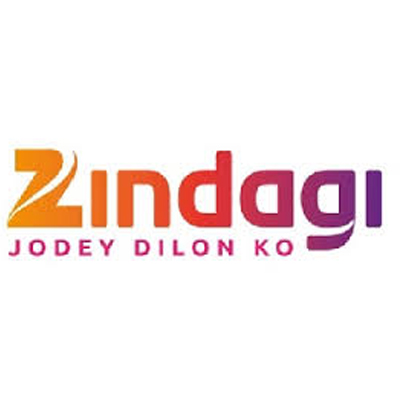 Zindagi, Zee's fourth entertainment channel bringing handpicked Pakistani television serials, is set to launch on Monday, June 23. The channel will showcase only four shows. The group has spend up to Rs 100 crore on the marketing of the channel, which will later also include global content from other countries. In an exclusive interview with dna, Shailja Kejriwal​, Chief Creative – Special Projects, discloses her prospect about the channel.
What is the essence of Zindagi? What is the idea that makes it different from what Zee has done in the past and from what others are doing?
There are two parts to it – one is that this is entertainment with responsibility, not just entertainment. It is not entertainment for entertainment's sake. The way I look at Zindagi is that it's only a mass media platform that is very powerful because it comes straight to your homes, and can actually swing opinions, not overnight, but over a period of time. Pakistan and India have spent the last 67 years being enemies, but when I go to Pakistan or when people from there come to India, I don't really see that enmity. I have received warmth and love whenever I've visited Pakistan. When an Indian goes to a Pakistani restaurant and eats they don't allow them to pay the bill. I wasn't allowed to pay the bill by the restaurant person, nor the friend who was hosting it. Therefore, there are the masses and then there are some people, and if the masses in one country don't have a problem with the masses in the other, but some people have problem with some other people, what is more important?
Currently we have an invisible wall, and ever since Independence we have never seen the streets of Karachi. But they know about us. I have seen people in Pakistan who know more about India, and have scores of songs and films on India, but I haven't seen the reverse yet. So when they talk about our films, our stars and our culture, they still get to see the films we are producing and are aware that Delhi aishe dikhti hai, Mumbai aisa dikhta hai, Mumbai mein Sea Link ban gaya hai. But we have no idea about their Sea Links, flyovers, malls, nothing. And that makes me wonder if we have a feeling that Pakistan is more conservative, but really, who is more conservative? They have been watching our serials for the last five years at least, and we have never ever watched anything of theirs, or initiated dialogue, or anything like that. Filmistaan, a recent film, is niche again when it shouldn't be. There is nothing niche about it. In the Sandhaven bus, people travel across borders, but does that really change anything? So how do you have a sustained effort? It can only happen through cultural exchange and daily dialogue, a dialogue which is substantial unlike stories and music which have comparatively softer power. They love Shah Rukh Khan, Salman Khan... So why is there a wall? Television is a very powerful medium as it showcases things at your comfort, like the kebabs in Lahore, as if you were there. When I first went to Pakistan, I thought the women would be wearing burkhas, but they weren't. There are so many layers of conditioning that we have, so much misinformation which needs to be dissolved.
Also Read: 5 reasons that make Zee's new channel 'Zindagi' a must-watch
Initially the focus seemed to be bringing existing serials from the surrounding countries. Is the focus only Pakistan or on all neighboring countries?
When you take Zee's philosophy of Vasudhaiva Kutumbakam​, it was brilliant because the tagline says "the world is my family". So let's start with our neighbors who have the most cultural and lingual affinity with us. There is a very interesting relationship with Pakistan, it's like "love me, hate me but don't ignore me", which I believe is a wonderful relationship to have, and it excites you more. There is a large group of people who have an affinity with our languages, so we should start with Pakistan.
Two of your soaps have been public on the website, and they seem to be very young. The theme of Aunn Zara seems to be very day-to-day middle class life. Were these day-to-day, young, urban stories intentional?
The kind of stories I have picked out from there are from the old times. Aunn Zara is obviously young and I feel the Dadi is going to become iconic. So, I have also kept in mind that the older family members are very lovable. Similarly the character of Samina Peerzada, the mother from Zindagi Gulzar Hai, is brilliant, Oscar-worthy. All of us would want a mother like her, she is very understanding and a role model. When you look at the show, you will realise that at the forefront, we have the younger lot, but in the background there is an equally important set of characters that make up the whole family. Aunn Zara is not just a fluffy love story, it would be appealing to the young as well as to older people because of the mother-daughter angle. In Pakistan, due to the circumstances there, the movie industry is not as vibrant as ours. So their main entertainment comes from television and they make wholesome entertainment so everybody can watch.
Also Read: Kirron Kher talks about her upcoming television series on 'Zindagi'
What are the themes like? Are they more about family, relationships or politics?
Not really. They are 99% about family and relationships and I want to stick to that because they are such brilliant nuances. One of the stories really hits you. It makes you as yourself, when did you last call up your grandmother and ask her how she was and just chat with her? That story is about an old woman around 70 years old, who lives alone with a parrot. Her children are very dutiful. They live abroad, but provide her everything, send money, give her a house and a servant, but don't spend time with her. The whole story is about how she doesn't really need a phone but people around her.
Why do you think we need diversity? We have enough diverse cultures in our country. Do we need another culture coming here?
I believe that an intelligent human being will get bored from the same old thing. We have all sorts of channel and everybody is exploring diverse cultures from India and making shows, so why not explore another country as well? There can never be an overkill of knowledge.
If people don't accept it (the channel), does it affect Zee as a brand?
We wouldn't spend so much money on launching a channel without doing some homework. We did mour research, going from town to town. If it doesn't work I don't think it will affect Zee as a brand. Nobody talks badly about things, like nobody talks badly about Aman Ki Aasha, they only talk good and say good it was started, they look at it blissfully.
Personally I have been very happy to know that our people are more mature than our leaders, probably because they don't have vested interests, so they speak from the heart. There are more Pakistans in India than in Pakistan.
Read More: Pakistan PM Nawaz Sharif catches a glimpse of ZEE group's upcoming channel 'Zindagi'
What is the way ahead? Is it a 24 hour channel? Will it be four shows in 24 hours ?
Yes, it is a 24 hour channel. They all are one hour shows and get over in a few weeks. Some get over in a day, so they are telefilms. Some are mini series, some are six-month-long series, but nothing more than that. There will be new shows coming up, and every month we change at least two shows.
At the moment are they all Pakistani shows?
Yes, at the moment they are all Pakistani shows. Soon we will bring content from other countries as well, mostly Turkey, Egypt and Latin America, and some others as well. I am exploring universally suited shows, where things like skin color, boundaries don't matter.
Will this channel also be shown in Pakistan?
Not right now. We don't have the rights yet, but sooner or later we will. Right now, we are just concentrating on the Indian domestic market.