Zarine Khan got nothing going for her in her teens but she never gave up.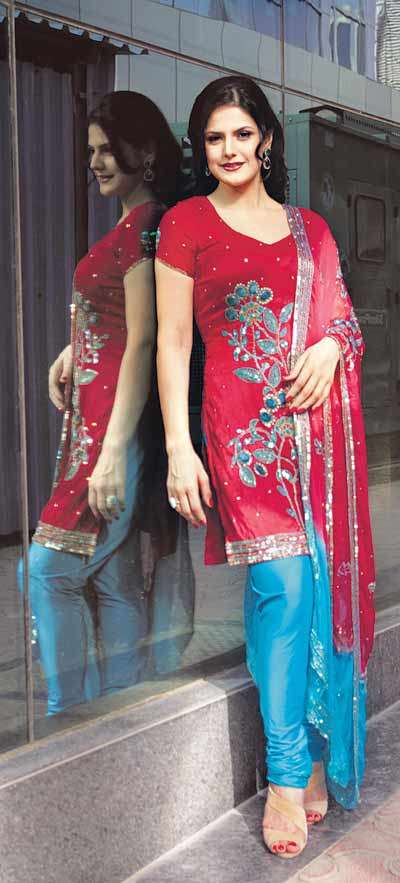 She definitely cannot boast of a filmy bloodline. Zarine Khan cannot help but admit of her modest background, troubled teens and obese days. But there's a strange grit that comes across when you speak to her. "I am the only earning member of my family. This job that feeds my family (mom Parveen and sister Sana). I always admit that I come from a modest background. That is why Salman says that I am destiny's child."
She admits that the root cause of her teenage jolt is slightly scandalous — her dad walked out on her mom when she was just 18 years old. "It was a tough moment for me. When he walked out, I was 18 years old. I had been staring at a crisis but I faced that situation bravely. I would appreciate if you don't ask me about my dad, not even his name," she says. The toll of the break-up was so heavy that Zarine took to binging. "The stress, the tension was so much that I ended up binging. There was a point in time when I used to weigh 100 kilos. I used to be obese," she adds. But instead of giving up, Zarine decided to turn back and give life another shot — she hit the gym with a vengeance, knocked off the flab, dolled herself up and started modeling. Her fate too was just waiting for that. "After I lost weight, I started getting work. One day, I went to meet Subhash Ghai when he was shooting scenes of Yuvvraaj with Salman Khan. I went up to Salman for his autograph. He took my autograph book, looked at me and said, 'Don't take my autograph. One day, you will be signing autographs for the world'. I didn't understand. A few days later, I was told that I am his heroine," Zarine says in a single breath. Today, Zarine says, that both her parents are proud of her.