Rooting for women to empower themselves, the stunt hero strongly felt governments should make martial arts training for girls a compulsory part of education.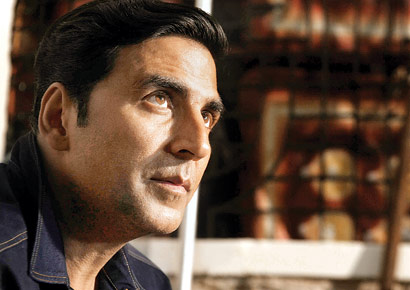 Words fail me at this point. I am appalled and angered that in a country that worships goddesses, women are brutally stripped off their basic right to live a dignified life. Forget being treated as an equal, the inhuman behaviour that they are subjected to is not even meted out to animals.
It is ridiculous to talk about taking away the freedom of women and putting curfews on the timings of our mothers, sisters and daughters or any woman as a solution, when it is the beasts who commit such heinous acts who need to be put into cages. Don't chain the freedom of women, put the criminals into chains.
Today, I feel ashamed that I belong to a country that cannot protect its citizens, the women, the children. The fact that such crimes occur every hour, somewhere in the country, and that rapists can dare to commit them, says a lot about how much women are valued.
How can we claim to be a democracy when women can't even walk safely on the roads, or travel without the fear of being cornered by anti-social elements? I do not know how many women will be sacrificed before our government wakes up and decides to do something about it. Why should a parent of a girl child have to say a silent prayer each time she steps out, and worry if she returns a minute later than was expected?
Shouldn't it be the criminals who should live in fear? What we need is to instill such fear in their minds, so that these sick-minded criminals shudder to think of what would happen to them if they even think about commiting an act like this. Stricter laws, swift and fast trials are the need of the hour. The police need to be trained in handling these cases sensitively. A woman needs to know that it is NOT her fault. And the cops should stop treating them in the way that they would rather keep shut about any form of sexual harrassment, be it eve-teasing or rape, than deal with their brutal inquisitions.
But beyond the cops, it's not just as brothers or husbands or fathers that we need to protect our women. Don't ever be a silent spectator to any wrong happening to a woman. Speak up, act out. We need to stop shrugging off our responsibility just because it is not one of our family members who is out there.
Above all, it's time for women to empower themselves. I strongly feel that governments should make martial arts training for girls a compulsory part of education. This does not absolve the government from their responsibilities, but lets take our safety in our hands. As parents, let us teach our sons to respect women and our girls to walk with their heads held high.