Cannes showed her it was 'tricky' to stick to one designer, she says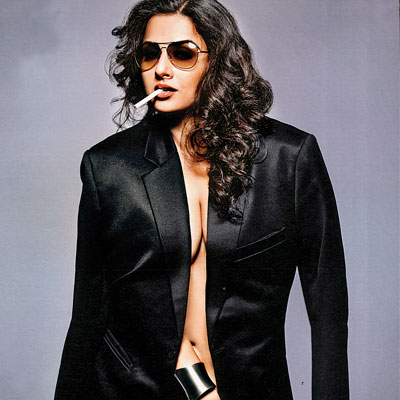 Her Cannes red carpet disaster last year is still fresh in minds. Despite being styled by her favourite designer, Sabyasachi Mukherjee, who she wore almost exclusively back then, Vidya Balan came in for severe criticism from all quarters. Ever since she hasn't been spotted in any Sabya creation and has been experimenting with new designers for some time now.
However, the actress refuses to say she feels let down by the designer. She opts for diplomacy. "No real reason", she says, "I wore Sabya a lot in the past, around 90-95% of the time. But I think its tricky for both him and me if I stick to one designer. I feel that both of us came in for lot of flak. He is fabulous at what he does. I have also started to discover some lovely designers."