It seems that the marketing team behind the film adaptation of The Book Thief by Marcus Zusak has come up with a completely new innovative way of promoting the film.
On Wednesday, October 23, The New York Times printed in their edition two completely blank pages save for one small URL at the bottom of the second page. Although one would assume it was a print error, quite a large one at that, it was in fact a strategically placed advertisement.
Somebody paid for these blank pages, which solely included The New York Times' standard header and the URL - wordsarelife.com at the very bottom of the second page. The URL directs users to the trailer of the film.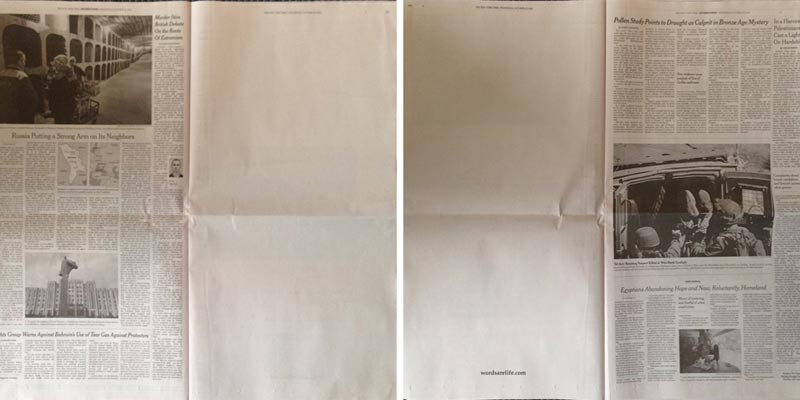 Now, a full page ad that goes up on The New York Times during a weekday would cost a little north of a $100,000 and two pages would cost double that. Although, a spokesperson from the publication would not discuss the exact amount of the ad.
And while it seems like an exorbitant amount for blank pages, and well, anyone would consider this a risky idea, the marketing team of The Book Thief say they wanted to create a space that would 'intrigue' readers. Julie Rieger, senior vice president, marketing, 20th Century Fox believes an empty space in one of the world's leading newspapers did just that.
The ad did brilliantly online and drew in more audiences than a traditional newspaper movie promo. It was mentioned on Poynter, a popular online news site and got a very positive reaction on Twitter. And ever since the paper hit the stands, reports show that the site's traffic has increased by almost 800%.
Avid readers looking at a page with no words would stop and try to figure out why there isn't any text which allows the genius of the ad prove the rule that Less is More. The idea works off, of the principle of departure from the norm, in a paper filled with black and white to come across just a blank page would evoke anyone's curious mind.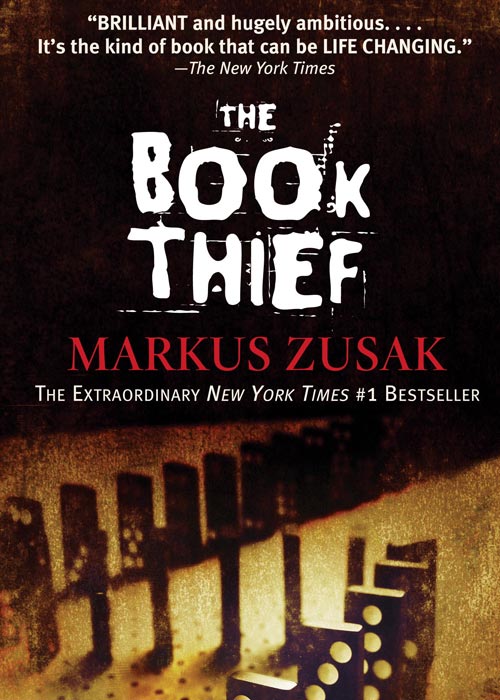 The Book Thief is the movie adaptation of the book of the same name published by Marcus Zusak in 2005. It was on The New York Times Best Seller List for over 230 weeks and received overwhelmingly positive reviews.
The story revolves around a girl living in Nazi Germany who steals books from former Jewish homes in order to 'save the words'. The book often explores the ideas of freedom, importance of life and other existential ideas. The movie is directed by Brian Percival, stars Sophie Nélisse, Geoffrey Rush, Emily Watson and Ben Schnetzer, and is set to release in early 2014.
Fox run blank page ads in the NY Times to promote The Book Thief pic.twitter.com/rtQWMa5ANA

— Emma Green (@emmafgreen) October 24, 2013
#Wordsarelife: #TheBookThief wanted you to experience the NYT without them. http://t.co/AYwD2kYIq3 via @nikkifinke pic.twitter.com/84HqSKrbkj

— Markus Zusak (@Markus_Zusak) October 23, 2013