The actress attended pop star's Diamond World Tour in Paris on her birthday.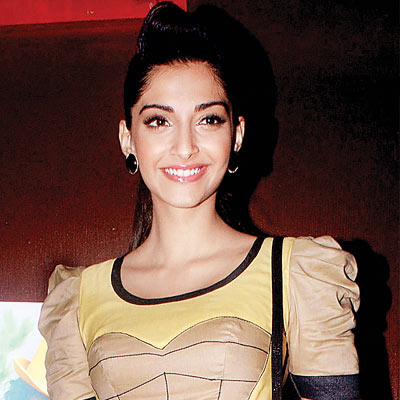 It's one of the few birthdays that Sonam Kapoor was away from parents Anil and Sunita. The actress is currently in Paris for a holiday with her gal pals and sister Rhea. She first went to London and then ended up in Paris. Onher birthday she attended Rihanna's concert. The 25-year-old Only Girl In The World singer is currently trekking across the globe on her Diamonds World Tour. On June 8, the star took the stage in Paris in front of thousands of fans. Sonam and Rhea were among them.
Says a source close to her, "Sonam has been working round-the-clock for the last one-and-a-half years. Now both her films Bhaag Milkha Bhaag and Ranjhaana are ready for release. She could afford to take a holiday. In London, the all-girl gang shopped like mad."
The source adds, "She was keen toattend Rihanna's show and had planned for it in advance. The show was on ther same day as her birthday. Though Anil and Sunita are missing their girls, they wanted them to take this much -deserved break. Anil and Sunita were to join them but the former has to shoot for his TV series 24."
Sonam flies back to Mumbai today.