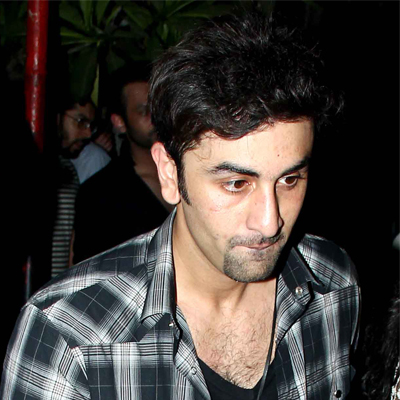 Bollywood heartthrob Ranbir Kapoor did his bit to promote Cousin Armaan Jain's debut film Lekar Hum Deewana Dil with an exhibition football match in Mumbai.
Ranbir, who is a big time soccer lover, showed his football skills during the match and said…
"When I used to play for the school team and when we hit goals during inter-school matches, our names used to come in a small manner on the last page of Times of India. Even today, my mother has kept it. I remember we could bunk classes because we had to play football. And when we used to return to school, the attention we got from classmates and girls that this guy hit a goal was amazing. So, I think football has always been that one medium for me where I felt I was doing something in life. There was nothing special in school, but through football, I felt alive."
Also spotted at the match was lead actress of the movie Deeksha Seth, debutant director Arif Ali, producer Dinesh Jain along with 'Rockstar' director Imtiaz Ali.
Speaking on the occasion, Jain who is all set to make his Bollywood debut, said he was excited and nervous at the same time.
'I am nervous, but I am also very excited. I call this emotion 'positive anxiety'. Its excitement and being nervous, so it's a mixture of those emotions".
The movie is slated for a July 4th release.