A simple question we posed to these actors and here's what they had to say
Parineeti Chopra
A good meal, good music, and an air ticket! I loveee travelling. But of course, nothing better that good people around you - family and friends is what makes me very happy.
Imran Khan
Spending the evening listening to music and cooking dinner with a few friends makes me the happiest.
Sonam Kapoor
My work makes me happy.
Ayushmann Khurrana
Small things make me happy. For eg: while shooting in Rishikesh, having chai at banks of Ganges made me very happy. For it's the little things in life that matter the most. I live in those moments.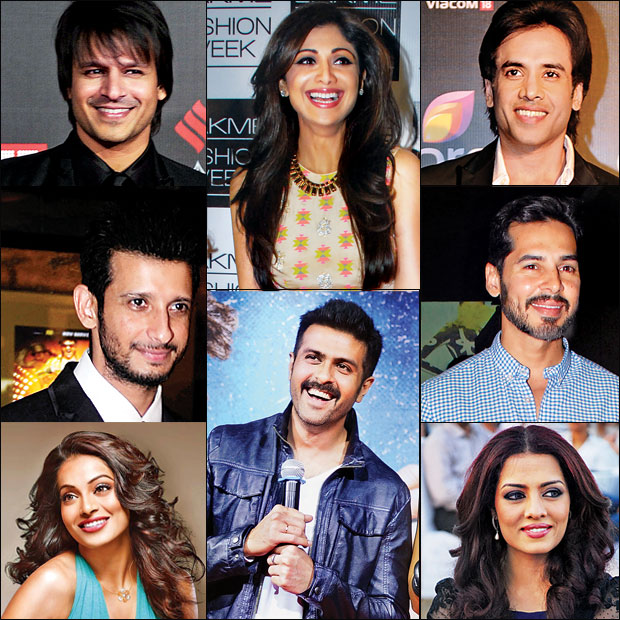 Vivek Oberoi
Happiness cannot be traveled to, owned, earned, purchased or consumed. It is not a commodity, a destination or a goal to be achieved. Happiness is the spiritual experience of living every minute with love, grace, and gratitude to god for the incredible gift of life.
Harman Baweja
If my loved ones are happy I'm happy, if I'm happy they are happy and so goes the infinity circle of happiness in our life.
Shilpa Shetty Kundra
When I come home to my son after work and he hugs me,when he says a new word,when he laughs..that's happiness fr me..when we are together as a family away on our own..that's ultimate happiness fr me.
Bipasha Basu
I make my myself the happiest! I don't look for happiness !My choices in life be it work or people make me happy! Born into a wonderful family, that makes me happy! Working out makes me happy! Eating mishti makes me happy. Traveling makes me happy... The list is endless.
Dino Morea
Me achieving my dreams makes me extremely happy, ideating and executing. At the moment when I see people crowding around my fitness stations, waiting to use them, it thrills me to no end. Why? Because it's my one dream of contributing back to the city which has given me a lot and I love seeing fit people. Riding my bike at high speed also makes me happy with the wind on my face.
Celina Jaitley
I feel the happiest when I have to give people presents, I know its crazy but to see the expression on someones face when u give them a present or u give your twins a lil present and their world lights up ..it makes me the happiest. Happiness is like perfume you can't give away any without getting a little on yourself.
Tusshar Kapoor
The happiness of my family makes me happiest, also being with close friends after a satisfying day at work makes me happy.
Sharman Joshi
My family and home. These are my two stress busters just coming back home or being home makes me so relaxed that I don't need to run anywhere else for a break. And secondly my family my kids who so eagerly await me to come back and spend time with them looking at them reminds me of my childhood and yes most importantly my work I love my films and when the camera rolls am in another state of bliss completely.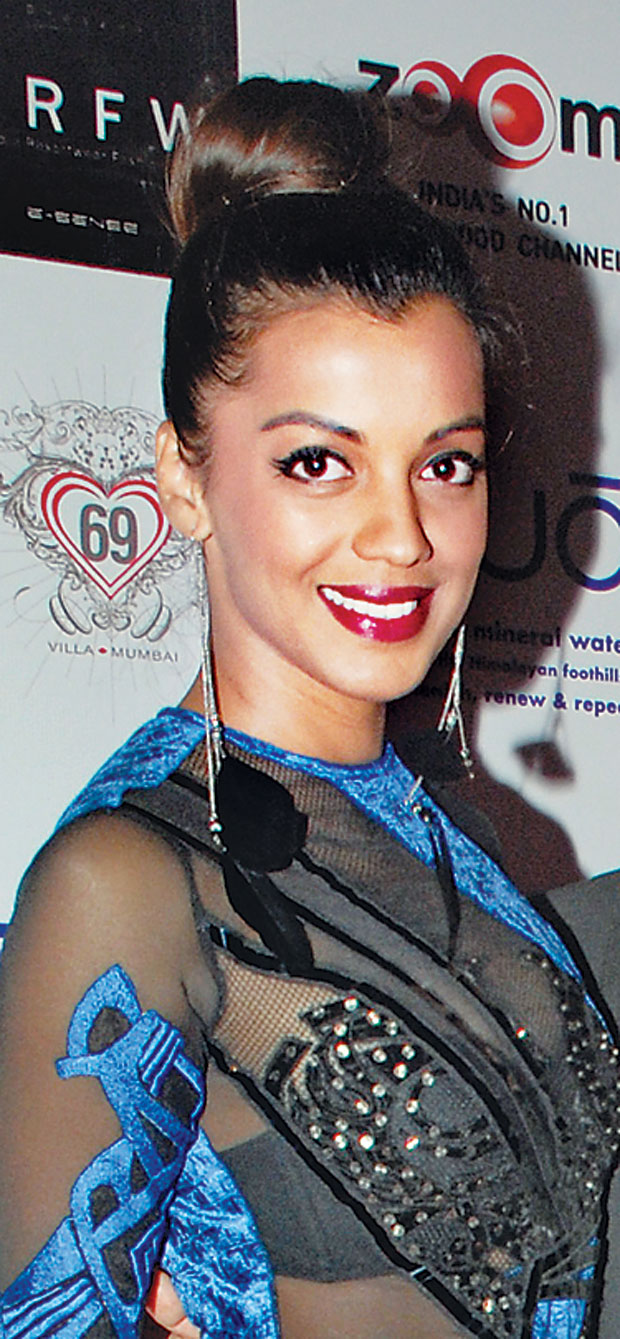 Mugdha Godse
Travel and family. These two things make me super happy. I love to travel and when I travel am in a state of bliss also my family my support system is my stress buster and happiness is what I know when am with them. The meaning of happiness is traveling and family both together for me anytime and anywhere.
Rajniesh Duggall
Small things make me hapy most importantly is siping on garam chai by the window with family during a rainy day, also taking a drive to the hills or just sitting my the river listening to the natures sound around you i love it all and it being a smile to my face just to think about it. Chocolates make me happy too.
Sidharth Malhotra
Little things make me happy really .. Good tasty food ... People I love who are dear to me ... People I meet for the first time and give you a good vibe or when u strike a conversation that u thought would go nowhere and land up being poignant or hilarious .....A good scene in a film or well made film totally ...The company of my parents wife and children , the memories of my grandparents who are no more and
speaking to my gurus Soorajji and Karan always make me happy... At the end it takes a small moment or a viewing a real moment that makes you feel life is beautiful
Animal love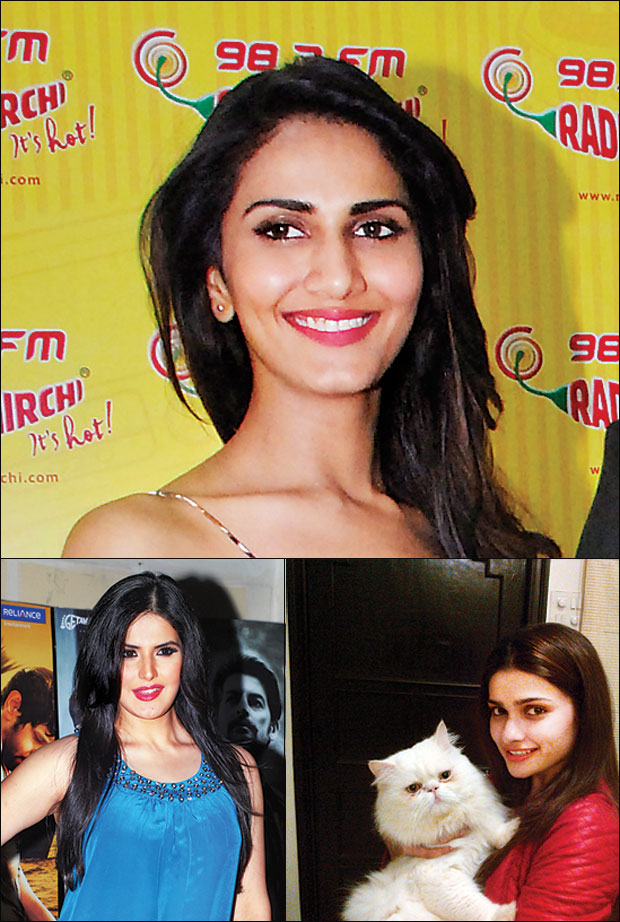 Prachi Desai
I'm happiest whenever I see my sister's cat Zorro. He has no expectations from me and I love him unconditionally. I don't get to spend time with him so whatever little time I get is exciting. He's little Mr. Attention seeker and I enjoy pampering & spoiling him.
Vaani Kapoor
I feel most happy being around my pet cat,her presence is all that's required to cheer me up!
Zarine Khan
My pets. In the whole wide world they make me the happiest... They wait for me to come back from work and shower me with so much unconditional love that its overwhelming. They never judge me like and love me through thick and thin and they take me the way I am. Just looking at them brightens a dull day and makes me smile.