Married to herpologist Romulus Whitaker, she has observed wildlife for many years and offers humourous accounts of the zany and unpredictable world that they both have built together.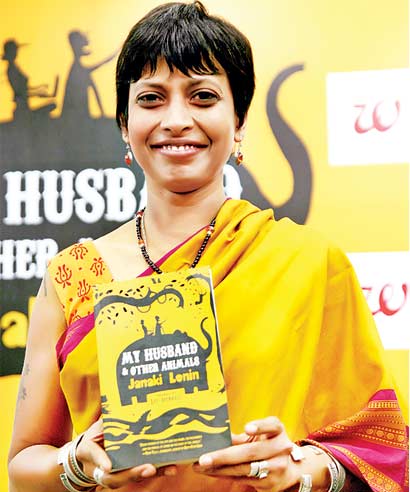 As city limits stretch, we find ourselves coming more and more in contact with wildlife. While their presence can sometimes be seen as a nuisance, Janaki Lenin has written a book about how she co-existed with the animal kingdom in her own backyard! Janaki also presented a slideshow of the animals she befriended.
Her book, My Husband and Other Animals, is an account of her experiences with nature. In the book, she talks about challenges faced — from pesky tree frogs and adamant Russell's vipers to a dog-eating leopard, when she moved in a farm in Chengalpattu, not far from Chennai.
Explaining the unique title she says, "We often don't think humans are animals, but we have an evolutionary history. No matter what humans do, animals are not very different from us — there is a very fine line between the two. We should embrace the idea that we are animals too."
Married to herpologist, Romulus Whitaker, Janaki has observed wildlife for many years. The book has humourous accounts to give readers a peek into the zany and unpredictable world that Romulus and Janaki have built together.
They have battled tree frogs that insist on colonising their house, travelled to the wilds of the world pursuing venomous snakes and monster crocodiles, devoted precious hours to befriending Gila monsters, played with porcupines, and tamed opinionated shrews. While the idea of living in the wild might seem strange to many, Janaki says, "Though I live with four dogs, a pair of emus, a flock of geese, and a pig, I often get visits from leopards. It is now a part of my daily chores to clean animal excreta."
Janaki says, "Sanjay Gandhi National Park in Mumbai is a very protected and beautiful area. I am sure locals in that area have had several experiences like me."