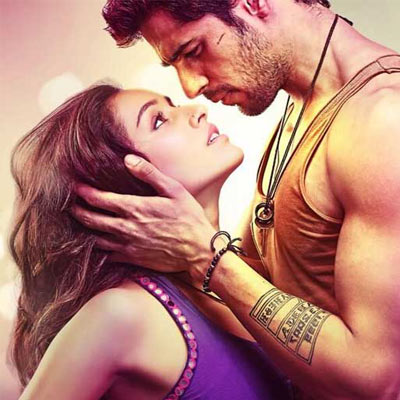 Sidharth Malhotra is riding high on the success of his last two releases and even Shraddha Kapoor has come out fresh from the success of her last flick with Aditya Roy Kapur.
In their next film, 'Ek Villain', the trailer opens with romantic and lovable moments between the couple. They are shown getting intimate and some lovely grand scenes establish the love track.
But, in a rapid turn of events, the romantic tone changes to villainous tone (as the title suggests) as we see an injured Shraddha being pushed off the building by a masked stranger. Suspense goes a notch higher when we see a calm Sidharth going violent and attacking everyone in the fray. So, is he the Villain or is he not?
To add to the chaos, Riteish Deshmukh is shown at the end walking away at a railway station as the promo closes. There are many questions on the viewers minds as the promo plays out.
While Sidharth looks the part of a brooding lover and a ruffian villain​, Shraddha looks innocent and lovely.
Produced by Balaji Motion Pictures, the movie is set to hit the theatre on 27th June 2014.
Ek Villain is an action romance film directed by Mohit Suri. It features Sidharth Malhotra, Riteish Deshmukh, Shraddha Kapoor and Amrita Puri in lead roles with Kamaal Rashid Khan (KRK) as the antagonist. The film is produced by Ekta Kapoor of Balaji Motion Pictures.
Watch the video below:
.