TV actor Varun Badola is back with Phir Subah Hogi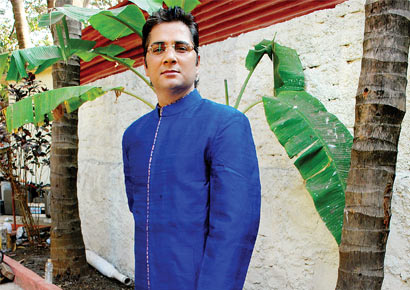 Varun Badola, who was last seen in a sitcom Gili Gili Guppa over a year ago, is all set to make a comeback to the small-screen with Zee TV's new show Phir Subah Hogi. Varun plays the role of Thakur Vikram Singh in the serial based on the Bedia tribe in Madhya Pradesh. Talking about his role, Varun says that he loves playing unique characters and Vikram Singh is one such personality. Unlike the way Thakurs are usually projected, Varun's Vikram is shown to be a reasonable man who doesn't follow the diktats of rituals and traditions. However, there is talk of his character turning negative, later. The Bedia tribe follows a custom of Sar Dhakai, under which the wealthy Thakurs are allowed to have a mistress. But Varun's Vikram doesn't believe in it. "However, in order to save a girl he is forced to do it and eventually falls in love with her," says Varun who feels the show will help in bringing to light the exploitation that takes place in the name of rituals. "Already some NGOs are working on it and I hope more will join the cause," he adds.
The actor who has in the past played significant roles in serials like Koshish Ek Asha and Astitiva Ek Prem Kahani is adapting a realistic approach to the role. "There has to be a certain power and grace coupled with idiosyncrasies to avoid the character being uni-dimensional," explains Varun. Of his past roles, he considers his mentally challenged act in Koshish Ek Asha as the most challenging followed by Astitva in which his character was in love with an older woman. "I wasn't even married then", he smiles.
Though the actor has since then been doing serials intermittently, none of his later shows like Maan Rahe Tera Pitaah and Sonu Sweety lasted beyond four months.
"I have been unlucky there but those roles were really good," says Varun who is now looking forward to a long innings with Phir Subah Hogi.