Justin Bieber was at odds with the law once again when he was arrested for drunk driving and drag racing on Thursday in South Florida. This incident is the latest in a string of incidents that have since been getting Bieber more headlines than his music career.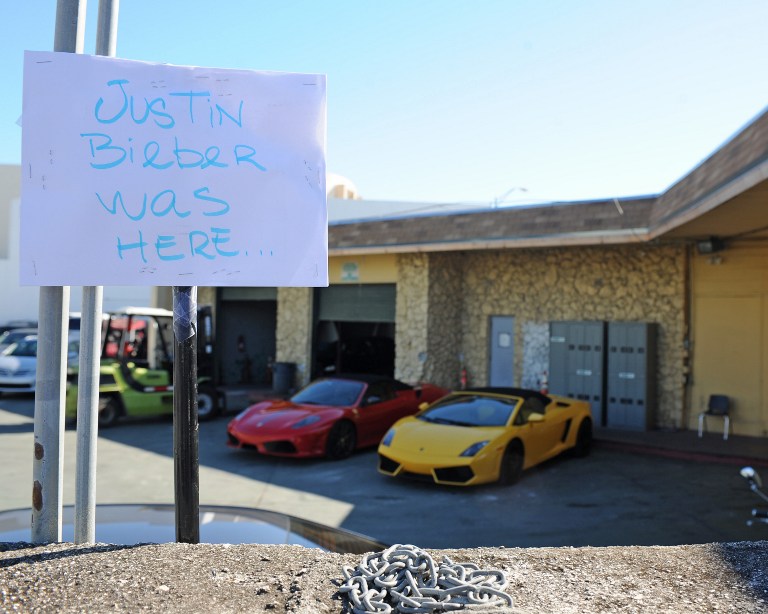 (Ferrari and Lamborghini cars believed to have been used by Justin Bieber during his road racing before he was arrested sit in an impound lot on January 23, 2014 in Miami Beach, Florida. Photo Credit - AFP Photo)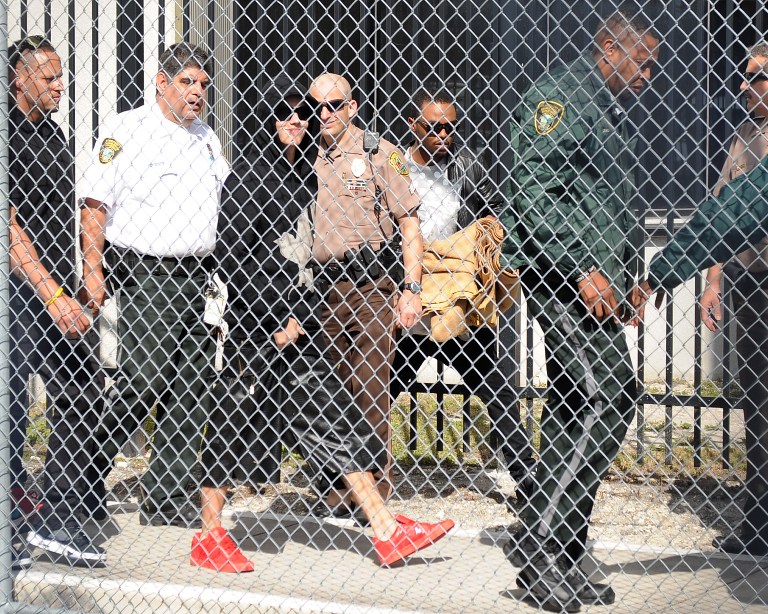 (Justin Beiber is released from the Turner Guilford Knight Correctional Center after he was arrested for DUI and resisting arrest on January 23, 2014 in Miami Beach, Florida. Photo Credit - AFP Photo)
The news flooded the virtual world in no time and of course, Twitter had a lot to say. Some woke up to their Twitter feed flooded with Justin Bieber and were not to happy about it, while others tweeted their support to the 19-year-old singer and pledges to stand by him. Celebrities as well as popular parody accounts also commented on the incident.
Ever since Justin Bieber got arrested, he hasnt gotten off my timeline.

— Liz Lizama (@LizLizamaa) January 24, 2014
Hoping this Justin Bieber thing comes full circle and ends with him smoking crack with Rob Ford for the ultimate in #Torontonia

— Perry Jordan (@Jordans_Life) January 24, 2014
Justin bieber could kill a baby and his fans would still be like "everyone makes mistakes"

— Karli Devilli (@Karli_Devilli) January 24, 2014
I'm proud to call justin bieber my idol, i'm proud to call myself a belieber and i really don't care about your option

— mary (@notleavinbieber) January 24, 2014
everyone supports anti bullying but excludes justin bieber. people are hypocrites

— kat✿ (@strratfxrd) January 24, 2014
If my son turns out like Justin Bieber, I've failed as a parent.

— David (@DefinitiveDavid) January 24, 2014
EXCL PIC: BIEBER BEING ARRESTED pic.twitter.com/ae1jvv0TdF

— Rav Singh (@ravsingh) January 23, 2014
Celebrities also had their fair share of things to say;
All jokes aside, Justin Bieber is a piece of shit.

— Seth Rogen (@Sethrogen) January 23, 2014
Who amongst us hasn't drag-raced a Lambo in Miami on pills? #FreeBieber

— Zach Braff (@zachbraff) January 23, 2014
50 in a 30. Jesus, Bieber even drag races like a pussy.

— Jason Biggs (@JasonBiggs) January 23, 2014
And of course, Twitter's popular parody handle couldn't miss the opportunity as well.
MTV Cribs: Justin Bieber pic.twitter.com/QVta39slps

— Funny Tweets! (@LetsQuoteComedy) January 24, 2014