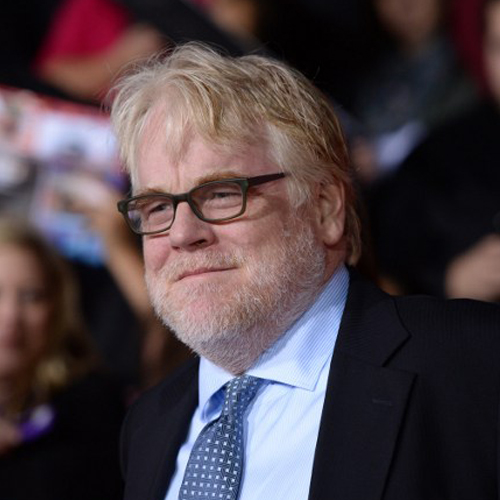 Academy Award winnning actor Philip Seymour Hoffman was found dead at his Manhattan apartment and was reported to have died of a drug overdose.
According to the New York Post, Hoffman's body was found around midday Sunday in the bathroom with a syringe still stuck in his arm. The New York Police Department is investigating the incident, while forensic specialists are trying to determine the exact cause of death. Reports also stated that investigators found heroin in the apartment.
Hoffman won the Oscar for best male actor for his role as Truman Capote in Capote in 2006, and he was nominated for an Academy Award three other times for Charlie Wilson's War, Doubt and most recently for The Master. Apart from his award winning roles Hoffman is perhaps most known for his rols in The Big Labowski, Magnolia, The Talented Mr Ripley and Boogie Nights. Hoffman had previously mentioned that he most enjoyed filming Synecdoche, New York. Hoffman was also an established theatre performer, his performance in three Broadway plays led to three Tony Award nominations: two for Best Leading Actor in True West, and Death of a Salesman; one for Best Featured Actor in Long Day's Journey into Night.
In its front-page obituary, The New York Times referred to Hoffman as "perhaps the most ambitious and widely admired American actor of his generation." The Hollywood Reporter claims "Hoffman had completed his work for The Hunger Games: Mockingjay - Part 1, and had only seven days remaining to shoot on The Hunger Games: Mockingjay - Part 2. Sources say the films' scheduled release dates of November 21, 2014, and November 20, 2015, respectively, will not be affected by Hoffman's death."
Hoffman was also supposed to play the lead in one of Showtimes' new series, Happyish. It's still not clear how much of the show had been completed, whether Showtime will cast someone else for the lead role. Showtime issued the following statement regarding Hoffman's death: "Philip Seymour Hoffman was one of our generation's finest and most brilliant actors. He was also a gifted comedic talent. It was a great privilege and pleasure to work with him and we are all absolutely devastated by this sudden loss. Our thoughts go out to his family at this very difficult time."
Whatever the cause of death, Hoffman's passing has caused a world wide reaction. As soon as the news broke late last night, fans and well wishers put forth their condolences through Facebook and Twitter.
No no no. Another one of Hollywoods greatest and most versatile actors taken by drugs. RIP Philip Seymour Hoffman.
— Jonathan Boynton-Lee (@jon_boyntonlee) February 3, 2014
RIP Philip Seymour Hoffman, you were an amazing actor gone too soon.
— patrick (@pattyboii) February 3, 2014
Sad how these celebrities pass away in apartments or hotels. Can never erase # PhilipSeymourHoffman memory & impact on the world! #Illuminati
— Jessie Ray Hampton (@MrJessieHampton) February 3, 2014
I've been sad to see other celebrities go, but not like Philip Seymour Hoffman. We basically had a wake tonight watching his clips.
— Buzz Andersen (@buzz) February 3, 2014
Last thing tonight: just re-watched Big Lebowski last night & was marveling at Philip Seymour Hoffman. Life is precious.
— Joe Moses (@thejoemoses) February 3, 2014
To an incredible dad, friend, uncle, actor, may you always be remembered and admired. RIP Philip Seymour Hoffman. pic.twitt er.com/8ZN7J26l4F
— megan raich (@meganraich) February 3, 2014
Celebrities also tweeted to show that they mourned the loss of the talented thespian as well as conveyed their sympathies to the late actor's friends and family
Only just heard the desperately sad news about Philip Seymour Hoffman. My condolences to his family.
— Hugh Laurie (@hughlaurie) February 3, 2014
Phillip Seymour Hoffman was not only a genius actor but a kind, generous man RIP
— Andie MacDowell (@AndieMacDowell3) February 2, 2014
So horrible. RIP Philip Seymour Hoffman.
— Kat Dennings (@OfficialKat) February 2, 2014
I am sad on so many levels about the loss of Philip Seymour Hoffman. One of the greats. Losing him this way is absolutely tragic.
— Evan Rachel Wood (@evanrachelwood) February 2, 2014
RIP Philip Seymour Hoffman. We already miss you. Our thoughts and prayers go out to your family ??
— Jennifer Lawrence (@ImJenLawrence) February 3, 2014
This is an awful day. Rest In Peace Philip Seymour Hoffman
— Eric Stonestreet (@ericstonestreet) February 2, 2014
Our acting community has lost but yet another great actor today. RIP Phillip Seymour Hoffman.My thoughts & prayers are with family & friends
— RJ Mitte (@RjMitte) February 2, 2014
So increadibly sad to hear one of my favorite actors has passed. RIP Philip Seymour Hoffman.
— Jesse Tyler Ferguson (@jessetyler) February 2, 2014
Philip Seymour Hoffman was one of the greatest actors of our lifetime.
— Zach Braff (@zachbraff) February 2, 2014
We lost one of the greats today. Philip Seymour Hoffman RIP my friend. You will be missed always and forever.
— Aaron Paul (@aaronpaul_8) February 2, 2014
Just hearing about Phillip Seymour Hoffman. Devastating. What an amazingly gifted actor. RIP
— Justin Timberlake (@jtimberlake) February 2, 2014
Such shocking & sad news. RIP Philip Seymour Hoffman. One of the greatest actors of a generation and a sweet, funny & humble man.
— Ricky Gervais (@rickygervais) February 2, 2014
Philip Seymour Hoffman. Unbearably, shockingly, deeply sad. Words fail to describe his life and our loss.
— Anna Kendrick (@AnnaKendrick47) February 2, 2014
A giant talent touched by fire. Philip Seymour Hoffman.
— rose mcgowan (@rosemcgowan) February 2, 2014
Dear Philip, a beautiful beautiful soul. For the most sensitive among us the noise can be too much. Bless your heart. ;^{
— Jim Carrey (@JimCarrey) February 2, 2014