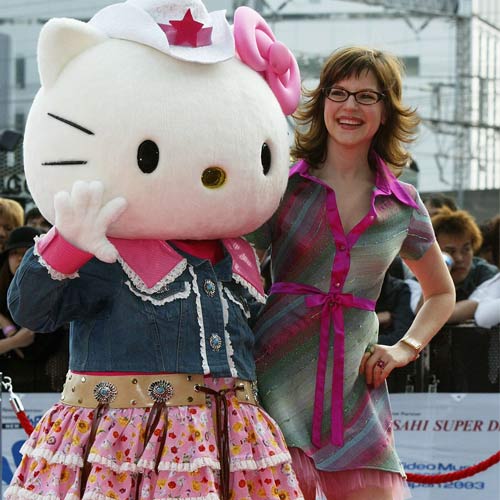 Hello Kitty's owners Sanrio have recently revealed that 'Hello Kitty' is a British girl and not a cat.
University of Hawaii Anthropologist Christine R. Yano, who was preparing a Hello Kitty retrospective for the Japanese American National Museum, was told by the Japanese company that 'Hello Kitty' was not a cat but a cartoon character, who's a little friendly girl, the Verge reported.
Yano further revealed the lesser-known facts about the character to the LA Times. "Hello Kitty is not a cat," she says. "She's a cartoon character. She is a little girl. She is a friend. But she is not a cat. She's never depicted on all fours. She walks and sits like a two-legged creature. She does have a pet cat of her own, however, and it's called Charmmy Kitty."
Why British?
"Hello Kitty emerged in the 1970s, when the Japanese and Japanese women were into Britain," said Yano. "They loved the idea of Britain. It represented the quintessential idealized childhood, almost like a white picket fence. "So the biography was created exactly for the tastes of that time."