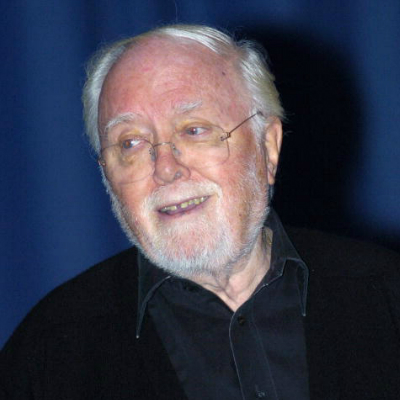 Tributes poured in on social media after veteran actor and director Richard Attenborough passed away at the age of 90.
From politicians, fellow actors and directors to the Chelsea Football Club, the Academy of Motion Picture Arts and Sciences, and the British Academy of Film and Television (BAFTA), a wide range of people acknowledged his contribution to cinema.
His acting in "Brighton Rock" was brilliant, his directing of "Gandhi" was stunning - Richard Attenborough was one of the greats of cinema.

— David Cameron (@David_Cameron) August 24, 2014
Greatly saddened to hear the great Richard Attenborough has left us. Such a wonderful and talented man.

— Sir Roger Moore (@sirrogermoore) August 24, 2014
So saddened to hear we have lost Sir Richard Attenborough. Great actor, great director, - funny, flirtatious, intelligent, a true gentleman

— Samantha Bond (@SamanthaBond) August 24, 2014
We are deeply saddened to learn of the passing of esteemed filmmaker and former BAFTA President Lord Attenborough: http://t.co/XnsDng7tnr

— BAFTA (@BAFTA) August 24, 2014
"I believe we need heroes...we need certain people who we can measure our own shortcomings by." - Richard Attenborough

— The Academy (@TheAcademy) August 24, 2014
Tributes to World War II veteran Richard Attenborough who brilliantly recreated 'Gandhi' on celluloid. His demise is a great loss to cinema

— Anandiben Patel (@anandibenpatel) August 25, 2014
Really sad news death Richard Attenborough brilliant actor film director anti-apartheid @UKLabour @chelseafc stalwart lovely man &friend

— Peter Hain (@PeterHain) August 24, 2014
Richard Attenborough's unstinting and passionate support for the anti - apartheid struggle here and in South Africa will stand test of time

— Diane Abbott MP (@HackneyAbbott) August 24, 2014
Lord Attenborough, a giant of the screen, also helped generations of his successors through his generous support of @RADA_London #RIP

— Alastair Stewart (@alstewitn) August 24, 2014
RIP Richard Attenborough. One of the true greats of the silver screen.

— Ricky Gervais (@rickygervais) August 24, 2014
Richard Attenborough was the kindest man I have ever had the privilege of working with. A Prince. RIP 'Pa' - and thank you

— mia farrow (@MiaFarrow) August 24, 2014
Sad to hear of Dickie Attenborogh. Family secret - he was Richard and David Dave. True story. He did so so much in so many arenas.

— Stephen Fry (@stephenfry) August 24, 2014
Rest in peace Richard Attenborough. U were the best Santa ever. #miracleon34thstreet @MaraWritesStuff @Elizbethperkins

— Dylan McDermott (@DylanMcDermott) August 24, 2014
Sir Richard Attenborough was the only Santa Claus I ever believed in. A wonderful man. Still in shock right now. May he rest in peace.

— Mara Wilson (@MaraWritesStuff) August 24, 2014
Beautiful memories of #RichardAttenborough as Lord Cecil in Elizabeth. Amazing director. Amazing actor to work with. Amazing human being.

— Shekhar Kapur (@shekharkapur) August 25, 2014
Dear dear Dickie: a true legend of the screen and a delightful man. Very sad news. RIP. #RichardAttenborough

— Piers Morgan (@piersmorgan) August 24, 2014
We are deeply saddened to hear that the great Richard Attenborough has passed away. RIP http://t.co/i9vU8O8g0J pic.twitter.com/FCjRWsfix0

— BFI (@BFI) August 24, 2014
Lord Attenborough was a much-loved figure at Chelsea, where he trained with the team, supported from the stands and became a director.

— Chelsea FC (@chelseafc) August 24, 2014
Sad demise of #RichardAttenborough, Academy Award-winning director of 'Gandhi'. He spread the Gandhian thought & ideology to the world. RIP

— Ashok Gehlot (@ashokgehlot51) August 25, 2014
With agency inputs.