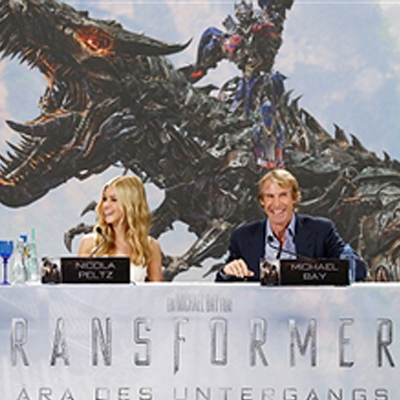 Transformers: Age of Extinction collected $36.4 million in ticket sales over the three-day July 4 weekend, storming ahead of new films Tammy, Deliver Us From Evil and Earth to Echo to lead the US and Canadian box office for a second consecutive weekend. The special effects-laden blockbuster, starring Mark Wahlberg and a cast of form-changing robots, had the year's biggest opening weekend a week ago with $100 million in sales.
Transformers producers face new dispute from Chinese location representative
A scenic Chinese location where scenes in Paramount Pictures' Transformers: Age of Extinction were filmed, has threatened to sue the film's producers for failing to display its logo on-screen, the China Daily newspaper reported. The product placement complaint was made by the Chongqing Wulong Karst Tourism Group, which operates the Wulong Scenic Area in southwest China. It marks the second dispute the movie has faced in the world's second-largest film market where buoyant box office revenues is drawing Hollywood filmmakers.