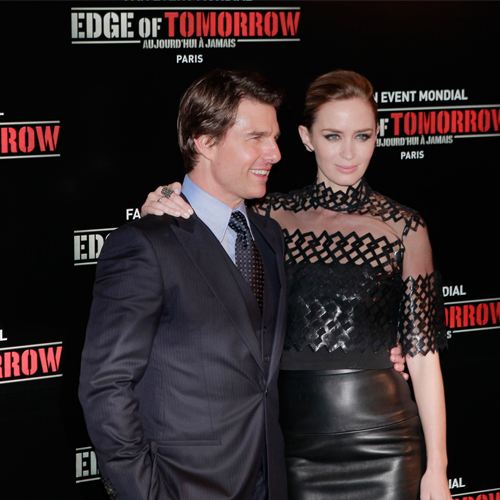 Tom Cruise and Emily Blunt's schedule for promoting their new film, "Edge of Tomorrow" was pushing their confines to another level. Their tour which began in London on Wednesday morning shifted to Paris and ended in New York the same night. These stars are used to jetting around for promotional activities but attending three premieres in three cities in one day was totally new. As for Blunt, when the heard the plan, she knew it was no one, but Cruise's idea.
A Warner Bros. picture, the movie "Edge of Tomorrow", is a mix of action, science fiction, war movie and a love story. It has been directed by Doug Liman, who is known for his Bourne series. In the film, Cruise plays Major William Cage, a coward who has been forced to fight against alien invasion to save humanity. Blunt is the face of the army, a trained warrior who is the only one who can help Cage reach tomorrow as he starts living the same day over and over again.
Shot in the Warner Bros. Leavesden Studions, according to Doug Liman it was one of the most difficult movies he ever had to make. He also added that this promotion was nothing compared to what they did on the sets. This schedule was just an addition to give the movie a great finish.