Designer Manish Malhotra has volunteered to design costumes free for a film which he admits is "very close" to his heart.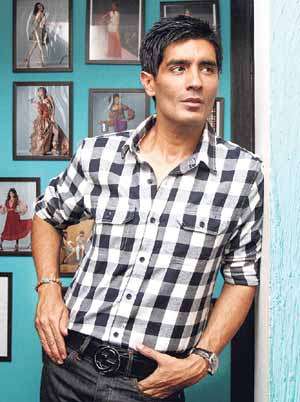 Designer Manish Malhotra has volunteered to design costumes free for a film that he admits is "very close to my heart".
The short film, titled Omar, threatens to blow the lid off the nexus between gigolos and a section of policemen who regularly misuse section 377 of the Indian Penal Code, which prohibits 'carnal intercourse against the order of nature'.
Directed by Onir of My Brother Nikhil fame, the short film shows how a gigolo (Arjun Mathur) tries to blackmail a homosexual man (Rahul Bose) using section 377 in connivance with a policeman (Abhimanyu Singh).
"When I came to know about it, I immediately identified with the theme of the film," Malhotra said. "I voluntarily offered my expertise for the film free as the theme is very close to my heart. I have designed two shirts for Rahul [Bose] and two tees for Arjun [Mathur]. It's something you feel good after doing."
Malhotra said it was high time people helped themselves to come out in the open about their sexuality. "I think each one of us has a right to our own sexuality and what we are doing in our bedroom should not be anybody's business, let alone term people criminals," he said.
"I am glad that finally a court of law has ruled against the legality of section 377. It's time people respect the court's decision if they cannot accept the concept of it."
Malhotra agreed that by throwing his weight behind this film, he had for the first time come out in the open to support gay rights activists.
"I have never done it in the past because I never got an opportunity," the designer said. "I felt for the issue and the need to speak for it without getting into the debate of homosexuality in India. I feel that each one should have the right to their own sexuality. This is my way of saying that I support the movement to decriminalise section 377."