The actress feels that mindsets need to change before crimes against women are curbed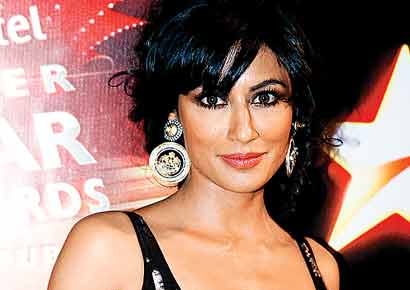 Delhi-girl Chitrangda Singh is outraged at the recent rape case in the capital and has gone all out on Twitter to express her anger. Ironically, her upcoming film also deals with sexual harassment at work.
When asked whether objectifying women in films and advertisements has in any way been responsible for the increase in crimes against women, she says, "I totally disagree that item numbers are in any way responsible. It's all in the mind and men can't take no for an answer."
Elaborating further, she adds, "The Indian society is in a state of flux wherein women are getting more confident about their sexuality and are becoming financially independent. Men biologically take longer to deal with change than women. Thus, it is becoming difficult for them to adapt to the changing gender roles. Men usually channelise their anger through physical aggression and sex is largely a power game."
Speaking about sexual harassment that her film Inkaar starring Arjun Rampal deals with, she confesses that it was an eye-opener. "I had no idea that sexual harassment was so prevalent until I started working in my film. An Indian software giant has 60 reported cases annually and had to assign a special committee to look into it. Even Sushmita Sen had filed a case against a cola company executive over alleged sexual misconduct. It's an ugly reality that can no longer be shoved under the carpet." She also adds that contrary to the black and white portrayal of Indian women — as objects of desire or virginal, damsels in distress — in her film, she plays a modern, ambitious woman who is driven by her dreams of making it big.
About her long association with Sudhir Mishra, with whom she will be coming together in his long-slated project, Mehrunissa, she quips, "I worked with him in my debut film and he knew that I never wanted to be an actor, he takes it upon himself to look out for me. I am greedy and will not turn down roles to keep people's mouth shut. Rumours are bound to circulate but ultimately your work speaks for you." She points out that she will be seen opposite John Abraham in I, Me Ishaan where she will be seen in a new avatar.