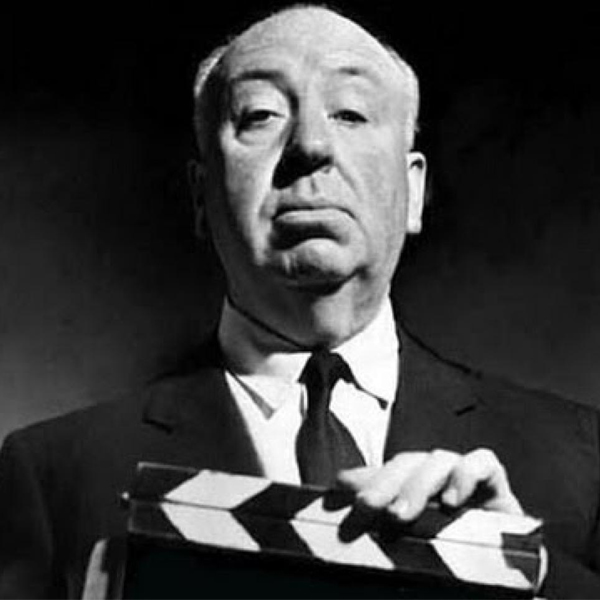 Alfred Hitchcock is widely recognised as one of the most significant figures in cinema. With his unique take on human psychology, thrillers and suspense; he clearly redefined the horror/thriller genre. There isn't anyone around who hasn't heard of Psycho or Vertigo or any other of his works.
His visual style focused on the terror felt before an impending attack. He engaged the viewers with a type of voyeurism that made you come back for more, and a different kind of film editing that allowed you to get a raw look into the characters. His movies, primarily thrillers, focused on a typical atmosphere of anxiety and fear, with twist endings and/or red herrings, with his main characters generally of the fugitive or icy blond personality.
What sets him apart from others during his half-a-century career is that he often sacrifices done up sets and high profile locations to focus on the brilliantly constructed plot and the development of the characters. Hitchcock has often been regarded as the greatest film maker of all time and his films most notably Vertigo, have topped many best of lists.
Hitchcock topped a 2007 list of the Greatest British Film Makers of all time, a list complied by The Daily Telegraph which said: "Unquestionably the greatest filmmaker to emerge from these islands, Hitchcock did more than any director to shape modern cinema, which would be utterly different without him. His flair was for narrative, cruelly withholding crucial information (from his characters and from us) and engaging the emotions of the audience like no one else."
Here is a list of some of Hitchcock's highest rated and best films.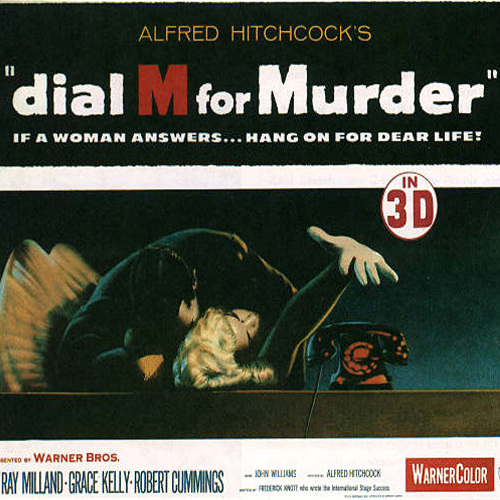 Dial M for Murder (1954)
Cast - Ray Milland, Grace Kelly, Robert Cummings
Dial M for Murder, was based on a stage play by the English playwright Frederick Knott and has a single setting, unlike Hitchcock's rendition which introduces a few more settings into the narrative. The story revolves around wealthy Londoner Margot Mary Wendice and her brief affair with the American writer Mark Halliday while her husband and professional Tennis player Tony Wendice was on a tennis tour. Tony feels that Tennis keeps him away from his wife and so decides to quit and finds a regular job. She decides to give him a second chance and work on their marriage. When Mark arrives from America to visit the couple, Margot tells him that she had destroyed all his letters but one that was stolen.
Subsequently she was blackmailed, but she had never retrieved the stolen letter. Tony arrives home, claims that he needs to work and asks Margot to go with Mark to the theater. Meanwhile Tony calls Captain Lesgate (aka Charles Alexander Swann who studied with him at college) and blackmails him to murder his wife, so that he can inherit her fortune. But there is no perfect crime, and things do not work as planned.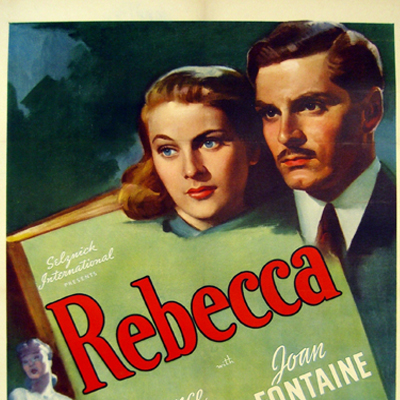 Rebecca (1940)
Cast - Laurence Olivier, Joan Fontaine, George Sanders
An eerie story of how love's hold can stay with you. It deals with a wealthy man, Maxim de Winter and his second wife. She moves into Maderley, his large country estate in Cornwall, and soon discovers he was married before and that his first wife, Rebecca died in a tragic accident the previous year. The second Mrs. de Winter soon clashes with the housekeeper, Mrs. Danvers and realises that Rebecca seems to have a strange hold on everyone staying at Manderley.
Vertigo (1958)
Cast - James Stewart, Kim Novak, Barbara Bel Geddes
Often cited as a defining film in Hitchcock's career, it replaced Citizen Kane as the best film of all time in the 2012 Sight & Sound critics' poll.
The film revolves around veteran police detective, John 'Scottie' Ferguson, who was forced into early retirement because he is suffering from vertigo and clinical depression which incurred in the line of duty. Scottie begins moving around as a private detective and is hired by an old friend to follow his wife, Madeline Elster who isn't exactly what she seems.Scottie begins to fall for her captivating beauty while his world unravels around him.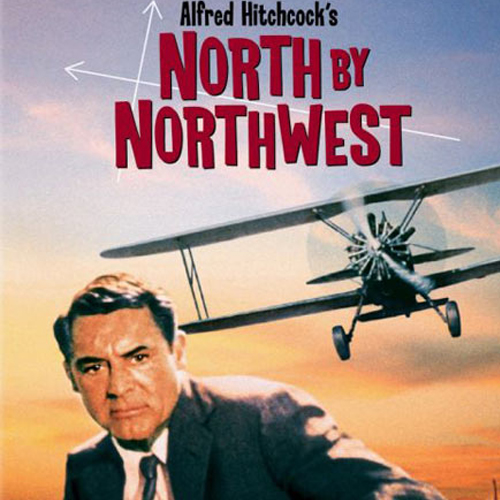 North by Northwest (1959)
Cast - Cary Grant, Eva Marie Saint, James Mason
In a classic case of mistaken identity, Madson Avenue ad man, Roger Thornhill is thrown head first into the world of espiange when he is mistakenly classified as a spy by the name of George Kaplan. In his attempts to escape and try and prove he isn't a spy, things go from bad to worse when is framed for murder. Now on the run from the police and still trying to figure out who George Kaplan is, he meets a beautiful blond woman, Eva Kendall who helps him evade the authorities. But in a world filled with lies and spies, can he trust this beautiful stranger?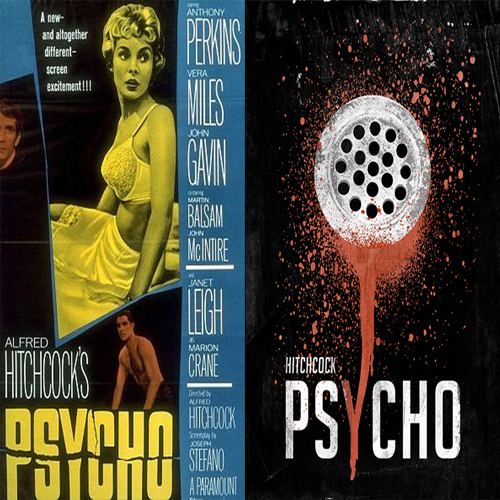 Psycho (1960)
Cast - Anthony Perkins, Janet Leigh, Vera Miles
Possibly the best known work of Hitchcock's, Pyscho redefined the Thriller genre and it's infamous shower scene has been recreated in a number of films, television shows and other mediums. Marion Crane, an office work is left in a moral dilemma when she's entrusted with $40,000 by her employer. Deciding she can use the money to start a new life with her lover Sam, she flees with the money headed towards Sam's California store. However as the night grows long, she grows tired and decides to pull into a motel for the night. She finally finds one up the road, The Bates Motel, run by a man named Norman Bates, who seems to have an unhealthy attachment to his mother.
Psycho is often considered Hitchcock's most commercially and critically successful film, spinning off three sequels and a critically acclaimed 2013 prequel TV show, Bates Motel.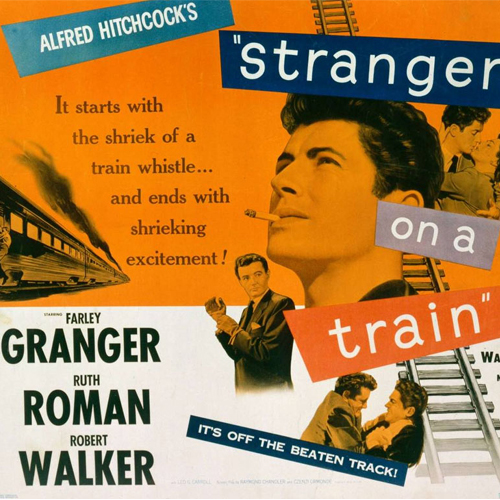 Strangers on a Train (1951)
Stars - Farley Granger, Robert Walker, Ruth Roman
Bruno Anthony and tennis player Guy Haines meet on a train and realise they both have something in common, people in their lives they want dead. So they strike up a deal, Bruno would kill Guy's wife, Miriam and in turn Guy would kill Bruno's father. The plan seems full proof, until Bruno kills Miriam and Guy backs out of their bargain.
Now, Bruno decides, if Guy doesn't fulfil his side of the deal, he will plant evidence in Miriam's death implicating Guy. Guy realises Bruno is dead serious, and is forced to comply with his mad ravings.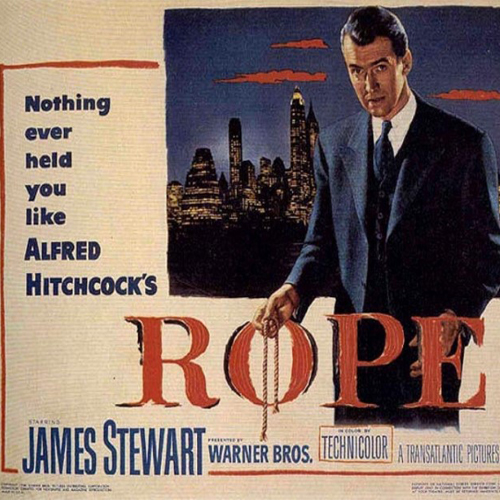 Rope (1948)
Stars - James Stewart, John Dall, Farley Granger
Enter two men, Brandon and Phillip who think themselves intellectually superior to most people, including their friend David Kently. In a discussion one day, they decide to murder him and together, they do just that. They strangle David with a rope and hide the body in an old chest, in their apartment. To crown their achievement of pulling off the perfect murder, they host a dinner party and invite, David's father, their old school teacher Rupert and David's fiancee Janet. However as the night progresses, Brandon becomes more and more daring, and Rupert becomes more and more suspicious that something is a miss.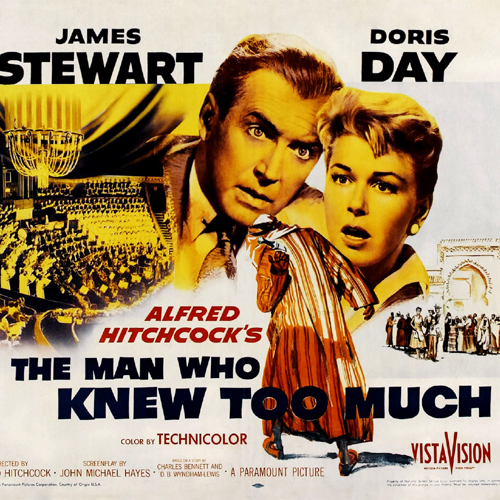 The Man Who Knew Too Much (1956)
Stars - James Stewart, Doris Day, Brenda de Banzie
While attending a medical conference in Paris, American physician Dr. Ben McKenna and his family decide to take a side trip to Marrekesh, French Morocco. The plot soon picks up when a Frenchman, Louis Bernard is attacked and with his last breath, he cryptically whispers to Ben that there is going to an assassination plot of a statesman in London. Ben's whole world is tossed upside down when he learns his son Hank has been kidnapped and the kidnappers threaten to kill him if Ben divulges any information to the authorities.
This list was complied by the author and are his opinions. If you have any additions to the list, please do mention them in the comments section.
(Inputs from Wikipedia.com, http://www.imdb.com, http://www.rottentomatoes.com/)