Director Anand Gandhi is enjoying the positive reaction to his debut directorial venture.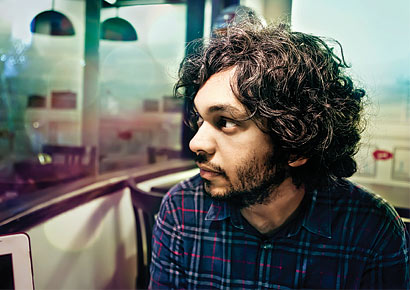 Filmmaker Anand Gandhi has been getting fantastic response for his film Ship of Theseus at festivals across the world. Ask him how it feels and he says, "It's been a very exciting year for India generally. We have been exposed to cinema of the world in the last three years. We are in tune with what's going on in the world (of cinema) like never before. And we're making films that are global in nature," says the filmmaker who believes that there is no reason why Indian cinema shouldn't be appreciated across the world. And considering that the response to his film gets better with each festival he attends, why would he complain.
Pointing out that people have connected with the film so much that they come and hug him on the streets, Anand says, "The stories in the film are global. These are questions that all of us are trying to answer on one level or another and form a conscious effort on our part to understand who we are. That makes it a very engaging experience," says Gandhi.
The film resorts to narrative fiction to tell the three stories in the film. "Narrative fiction is a powerful tool to manifest the most complex of ideas into stories. Abstract logic or mathematical ideas when made into stories, become relatable and accessible," he says.
His next outing, however, will be as a producer. "Tumbad is a period horror drama and it will be directed by Rahi Barve. The visual language of the film is contemporary. It is again shot by Pankaj Kumar (Director of Photography)," says Gandhi who is hoping that Tumbad gets the same reaction that Ship Of Theseus has been eliciting.