Don't feel sorry for her, coz she always triumphs... that's what Bollywood has shown us.
Shobha De recently did a column on The Other Woman and how she felt sorry for her. However, in Bollywood more often than not, it is the wife that you end up feeling sorry for... because in most cases, the affairs turn into marriages and the wife becomes the other woman! While the wife ends up as a divorcee or worse, the first wife, which means husband sets up a new house with wife no. 2, and she becomes a pitiable creature who keeps her home but not her husband. The industry is abuzz with reports of an actor who has given his wife an ultimatum. "Set me free, coz I'm in love. You can have all the wealth and the property. I don't care. I just want to be free."
Hema & Dimple: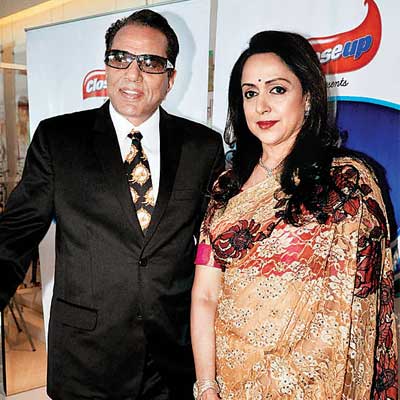 The other woman is often synonymous with a process of self-discovery. An actress who had a serious relationship with a married man hits the nail on the head when she says, "Whether it's Dharamji, Sunny or Aamir, they've come into the entertainment industry with their wives and have gone on to evolve as human beings and artistes. They're exposed to women who are smart, sexy and stunning. It's like an intellectually and spiritually re-invented man opening new doors in his heart. He's a very different entity from that sweet innocent unsuccessful man who married before his stint in Bollywood." Hema and Dharam formed a hit pair and did 28 films together.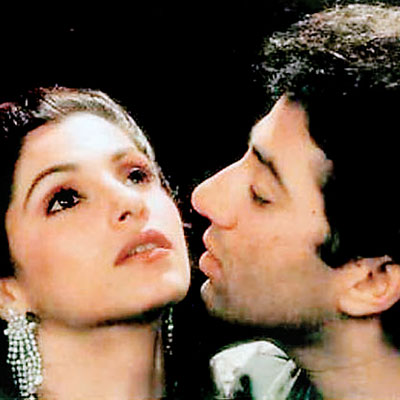 They are the original love story of Two States. The attraction between them almost seemed fated.
They fell in love, hard. And Dharmendra's intentions being honourable, the duo ran away and had a quiet wedding. She flouted conventions by becoming his second wife. While Papa Deol's romance ended in a wedding, Sunny Deol has given Dimple Kapadia the status of a wife, while still having a wife at home. No one in his or her right mind would waste time feeling sorry for Hema or Dimple. These gorgeous women have been with Dharmendra and Sunny for decades. Of course, the two sets of wives don't behave like Rekha and Moushumi Chatterjee of Maang Bharo Sajna.
Their paths never cross. But there's no sense of 'otherness' in the lives of Hema and Dimple.
They're very much at peace with their space in their man's heart. And there's no attempt to steal the first wives' rights.
Shabana & Sridevi: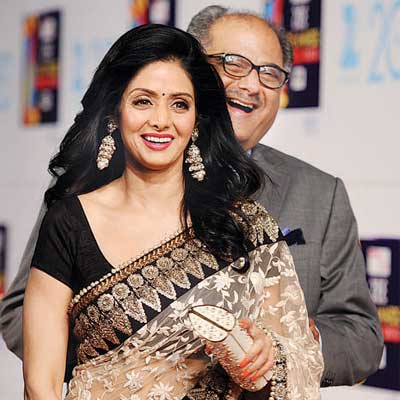 They are both second wives with none of the in-built stigma or stress attached to their positions. Sridevi's story of moving up from the guest-room to the bedroom in Boney Kapoors' home is well-known. Says a friend of Boney, "Sridevi was seen as a home-breaker. And Boney's first-wife, the late Mona Kapoor's staunch and loyal friends cordoned her off as the wronged woman." But Boney has confessed to close friends that he had outgrown his marriage. Mona refused to divorce him till the day she died. Nine times out of 10, the other woman is the outright winner in the tug 'o' war in the definition of home-maker and home-breaker.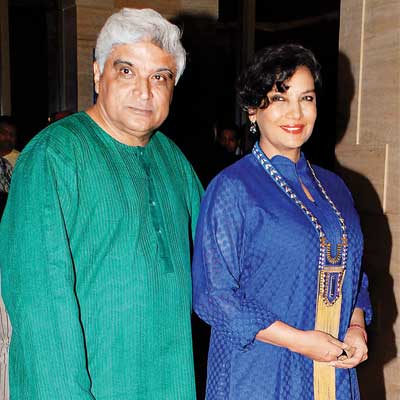 The classic example is that of Shabana Azmi whose marriage with writer Javed Akhtar is among the most successful second marriages in the industry. They had poetry, socialist leanings, and background in common. When Shabana decided to get married, the public was outraged. Here was a feminist, Shabana, getting married to an already-married man. But Javed left his wife Honey and two children, Farhan and Zoya to begin a new life with the actress.
Rani Mukerji: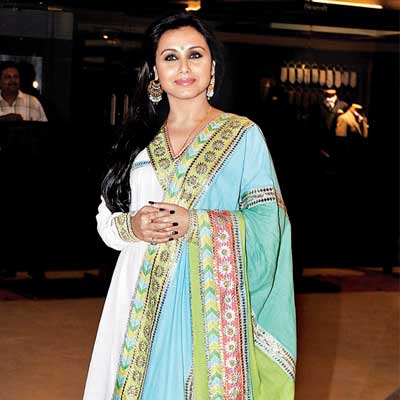 Even the veil of privacy that Aditya Chopra likes being shrouded in could not keep the tongues from wagging about him divorcing wife Payal for the actress who is now known as a YRF favourite — Rani Mukerji. The two have never accepted their relationship, but the cat was let out of the bag when Shatrughan Sinha recently referred to Rani as Rani Chopra and then refused to take back his statement.
Kiran Rao: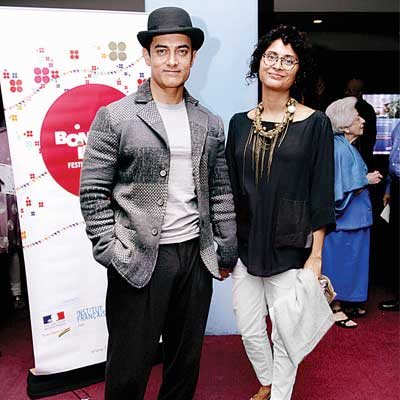 Aamir Khan was legally married to Reena Dutta when he fell for AD Kiran Rao while shooting for Lagaan. The two married following Aamir's divorce. They are blissfully happy. Reena has moved on in life, the husband and ex-wife have remained cordial. Reena is still part of every event that is important to Aamir and the family. Credit to Kiran for that.
Smita Patil: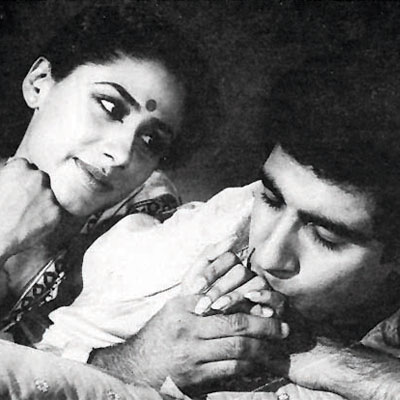 Not every double marriage in Bollywood is that harmonious. Raj Babbar's attempts to bring the children from his two wives together had failed. In the mid-eighties Raj had a passionate relationship with actress Smita Patil. The romance began and flourished as they acted in several films together, thereby endangering his marriage to theatre actress Nadira Babbar. After they got married, Smita drew severe criticism from her fans and the media.
In an interview, Raj talked about his first meeting with her, "I met her for the first time in Rourkela in Orissa, where we had gone to shoot Satish Misra's film Bheegi Palken. Our first meeting ended in a sort of clash — a sweet clash that laid the foundation of a relationship later. I was impressed by her from the word go... I would say that she was a bit mizaazwali (this is being said with all the respect and humility towards her). But that was the impression I got from our first meeting on the sets." After Smita passed away, due to complications during child birth, he went back to his wife.
Sarika: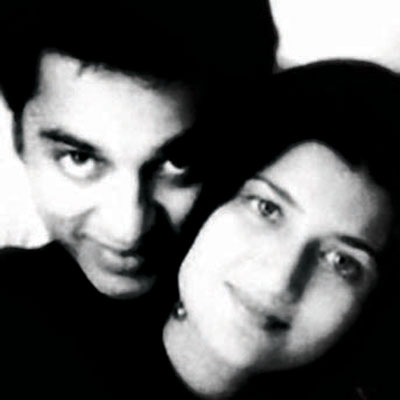 Kamal Haasan and Vani Ganapathi married in 1978. After marriage, Vani's dance took a backseat. They'd been married for seven years when she went to the US to do a course in make-up for her husband who loved using get-ups in his films. While she was out of the country, Kamal met Sarika on the sets of Raaj Tilak! (1984) and they soon started living together. The actress delivered a daughter out of wedlock and so he was forced to divorce Vani and marry her.
They had another daughter in 1991. They divorced after being married for 18 years. She got her man but then lost him to another actress down the line.
Suchitra Krishnamoorthi: Suchitra Krishnamoorthi fell in love when she was nineteen, auditioning for an advertisement for the very sexy Shekhar Kapur in a romance that became the script for her music video. Tabloids and newspapers touted the magic romance. He divorced his wife Medha to marry the actress. He'd met Medha while he was working on Masoom. In his words, "During the making of the movie, I met Medha. We fell in love and got married. Masoom was a hit, but my next film Joshilay didn't work. Mr India, in turn, was phenomenally successful.
I was on a high but, feeling incomplete, I stopped making movies! I went to the Philippines and became a scuba-diving instructor. Still not sure of myself, I returned to England and became the host of On The Other Hand. In the meanwhile, my marriage with Medha was on the rocks and we separated. I was drawn to Suchitra's earthiness: I met Suchitra while she was working for Kundan Shah's Kabhi Haan Kabhi Naa. In a way, I have always been attracted to earthy women — be it Medha, Shabana or Suchitra." Shekhar and Suchitra's marriage also ended in divorce.
She blamed another actress for her marriage falling apart.
Kiran Juneja: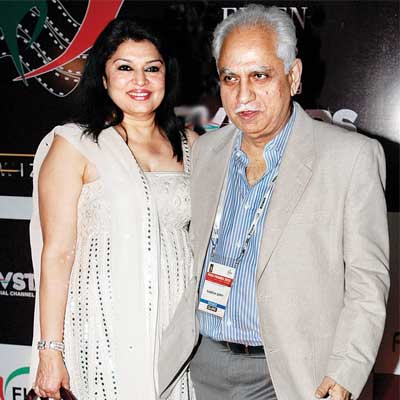 Filmmaker Ramesh Sippy has been blissfully married to former television actress Kiran Juneja for 20 years. The two met on the sets of Doordarshan's long-running soap Buniyaad. Ramesh divorced his first wife Geeta before getting into a formal relationship with Kiran. Interestingly, Ramesh's eldest son, filmmaker Rohan Sippy, who is almost the same age as her, is very close to his father's second wife. Rohan too divorced his first wife to marry again.
Recently, one hears Kiran also made attempts to reach out to Ramesh's first wife.
Helen: It's impossible to imagine the first and second wives as friends unless one happens to be as fortunate as writer Salim Khan. Not only do both his wives Salma and Helen co-exist happily, Salimsaab's children from his first marriage regard their father's second wife as an integral part of their home. In an interview Khan said, "I first met Salma in 1959. I courted her for almost five years before we tied the knot in 1964," But he had come across Helen before he and Salma met.
Helen was those days making a mark as a dancer and actress, and Salim was trying to be an actor. They worked in several films together, including Sarhadi Lootera and Teesri Manzil. "I won't be able to say when exactly I fell in love with her or decided to marry her. After seeing her for quite a long time we decided to honour our relationship. We got married in 1980," he added. His second marriage created ripples. He explained, "Things like this happen. There were initial problems, but Salma accepted the marriage and the differences were ironed out."
Asma- Dilip Kumar: The above situation seems like a vivid replay of what transpired in the mighty Dilp Kumar's life in 1982 when in an uncharacteristic display of amorous indiscretion the Thespian had a relationship with a Pakistani woman named Asma. Yusufsaab allegedly married the woman and almost shattered his near-perfect togetherness with his life-partner Saira Banu. It took all of Saira's prayers, will power and machinations to save her marriage in the nick of time.
An actress close to the couple confides, "Dilipsaab almost left Sairaji for that woman. She had to go through innumerable hardships to get him back. He finally saw better sense and pulled back into his first marriage just in time. But he almost destroyed his marriage for that woman. And that would have been akin to destroying his own life. He realised that."