The Lunchbox may have just missed out on an Oscar entry, but there is no denying the waves the movie has created, internationally as well as in India.
Filmmaker Karan Johar, who has presented the film, expressed shock after the movie was not chosen to represent India at the Oscars.

After receiving rave reviews at all major film festivals, Ritesh Batra's 'delicious' Lunchbox has now got a tasty tribute in an Amul ad.

In the ad, we see Irrfan Khan sitting with a slice of bread in his hand and a dabba by his side. The Amul girl is seen in the reflection reading a letter and holding out another slice to Irrfan.

While the tagline of the ad reads "Munch Box", the caption "utterly-butterly delicious" at the bottom has been changed to "Dabba-ly delicious".
The film has Irrfan Khan, Nawazuddin Siddiqui and Nimrat Kaur in lead roles.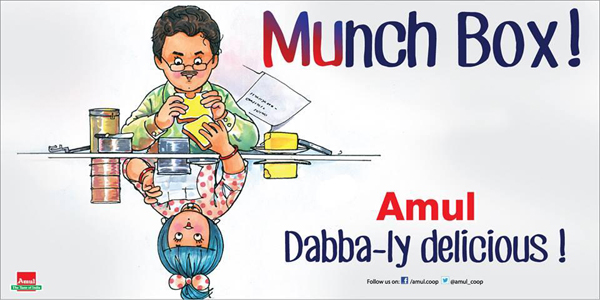 Amul, which is known for its utter butterly ads, had recently featured Mallika Sherawat on one of their ads after the actress wished BJP leader Narendra Modi through a song on his birthday.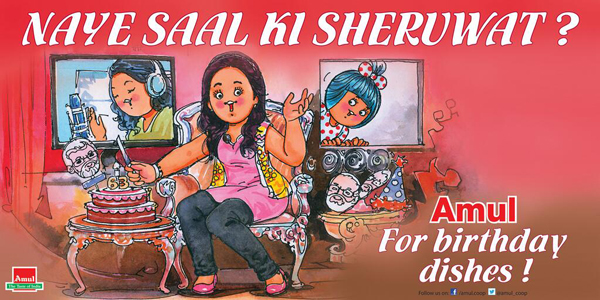 It also dedicated an ad to the new RBI governor Raghuram Rajan, whose taking over the mantle has helped the economy and the sliding rupee.