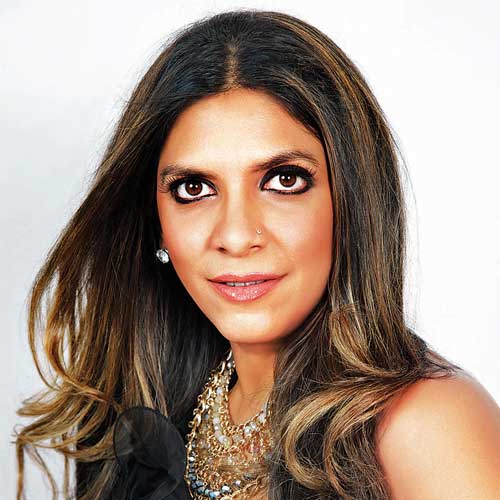 Although it may appear so, I don't really pride myself as a foodie. Yes, I love good food, is that even a thing to say? Does anyone not? And although I have actually been and done courses at an actual Swiss finishing School —Villa Pfieffuer — I'm really no good in a kitchen. At Villa Pfieffuer, for my final cooking exam, I had to prepare a four-course meal from scratch. This included actually rolling out the pasta dough. I aced my exam, came back home, got married, built a beautiful kitchen following all the planning instructions I had learnt there, and never cooked a single meal. So, I may not be the right person to discuss foods — even for the purpose of a trend, but I do recognise a good taste when I encounter one, and although I may be no Martha Stewart in the kitchen, here are my two bits of the foods that are trending the social circuits.
Froyo / FroYo or Frozen Yoghurt: This is supposedly the low fat version of ice cream, or a high fat version of plain yoghurt. Possibly the most mysterious of all diet/health fads, no one, not even the people behind the counters, have any idea of its content. No one knows if froyo is fat-free, sugar-free and calorie-free. And most people discount the calories in the toppings. It feels good though, to eat yoghurt as an indulgence instead of ice-cream, and is hence hugely popular. My favourite flavours are green tea yoghurt with white chocolate chips or Blueberry yoghurt with vanilla sprinkles.
Cronuts: The Cronut is a croissant-doughnut pastry invented and trademarked by Dominique Ansel Bakery in New York City. The pastry is made by frying a laminated dough in grape seed oil. This is then sugared, filled, and glazed. This flaky crusty, sweet desert/tea snack very quickly became a rage in New York so much so that they were resold in the black market! Not sure where else it is available, but definitely when in New York, it's worth grabbing a taste of. Critics feel that the cronut is an unnecessary creation, but I recommend trying it before you knock it.
Juice Cleanses: This is a big trend, and although I've never tried one, it's something we all need to know about. According to Wikipedia, 'Juice fasting (also known as "juice cleansing") is a controversial fasting method and a detox diet in which a person consumes only fruit and vegetable juices to obtain nutrition while otherwise abstaining from food consumption. The health benefits are unproven, with many health professionals considering them potentially dangerous. Juice fasts may last anywhere from a few days to several weeks. The juice consumed during a juice fast is not the type commercially available, but rather that produced from freshly juiced fruits and vegetables.' Juices are available in Mumbai, supplied by experts — yes, apparently these cannot be made at home. This one's for you to test!
Cupcakes: Cupcakes are classic, new, cute, chic, and while a little boring, still in popular demand. They come in all shapes and sizes, and have replaced the muffin almost completely. While the most exciting taste of a cupcake comes from the icing, you've got to be a sugar freak to be a cupcake lover. More chic for décor than consumption, but it continues to reign as a party favourite.
Pho: Traditionallay a Vietnamese street food, Pho is now trending in higher circles as a main course. It is essentially a noodle soup embellished with meats and herbs. I guess the craving for good ol' noodle soup was never going to go away so connoisseurs have found a way to make it chic! Slurp elegantly though; else the exoticness will fade away.... Space demands, I stop now, but this list will be continued... meanwhile, start recognising, tasting and serving!