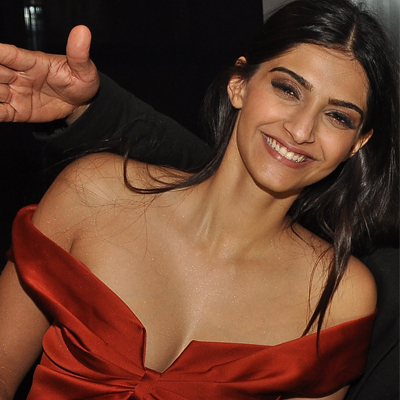 You'd think that Sonam Kapoor is only carrying forward the illustrious Yash Raj legacy (Esha Deol in Dhoom, Bipasha Basu in Dhoom 2, Kareena in Tashan) by getting into a bikini for Bewakoofiyan.
But Sonam springs a saucy surprise by saying the bikini was her idea. "It wasn't the producer Aditya Chopra or the director Nupur Asthana's idea that I wear a bikini. In fact, the director suggested a one-piece bathing costume. But I thought a bikini was fine. If you see the trailer there are two young people going for swim. It's perfectly natural for the girl to be in a bikini. It's not Halle Berry in a James Bond film or Bipasha Basu in Dhoom making a splash. The bikini blends naturally into the scene. And I am very happy to be wearing one. Having a female director around helped. But I wasn't really tense about wearing a bikini."
Sonam's father Anil Kapoor has apparently said that Sonam's bikini shot would get Bewakoofiyan a good opening. She refutes any such statement from her father. "My father never said that. All that I said at a press meet was that my father feels the film would get a good opening."
The actress is very happy to have done a frothy feel-happy film like this after doing too many intense films like Saawariya, Delhi 6, Mausam, Raanjhanaa and Bhaag Milkha Bhaag. This romcom helped her relax. "I needed to unwind, just have fun doing a role. It was chicken soup for my soul. I have two heroine-centric films -- Khubsoorat and Dolly Ki Doli -- lined up. Before I went into these films where I had to shoulder the film's weight, I needed to do something where both the leads had equal responsibility to share. Bewakoofiyan was liberating."