Zafar who often composes songs for the movies he acts, straddles the world of music and acting effortlessly.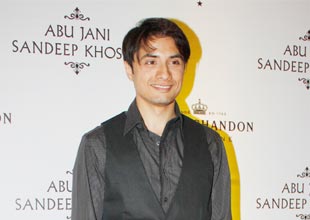 Ali Zafar has never shied away from donning a new hat. Buying a keyboard from the proceeds of the paintings he made as a 30-minute sketch artist, he catapulted to fame with the overnight success of his song, Channo. After fulfilling his dream of making it big in the music world, he decided to change tracks and challenge himself once again with his debut film Tere Bin Laden and this time not on his home turf. Since then he has established himself as an actor in Bollywood and also composed hit numbers for films.
Singer or actor? When asked, the Pakistani singing sensation who has recently featured as the third-most Google searched singer in India replies, "I remain a humble student of both. I balance both my passions by continuing to compose my music, some for my films and some for my albums."
With a host of Pakistani artistes making their mark in the Indian entertainment industry, Ali spills the beans about the lure of Indian entertainment industry for artistes from across the border. "Despite limited exposure Pakistani artistes have been able to make their mark internationally on the basis of their talent, perseverance and have not shied away from experimenting with sound and ideas. Fortunately they have the biggest film industry in the world next doors. The Indian counterpart being particularly welcoming and the audiences accepting them with open arms further sets the tone to explore India," says Ali.
About his journey in Bollywood so far, he says, "I am grateful for the audience's response and I will continue to do versatile roles so that I am not typecast." After Chashme Buddoor, he will start shooting for Aman ki Asha and concentrate on his album which will be a fusion of traditional and modern music. And he states confidently that he will continue to balance between his twin career choices.