Brands become objects of desire when associated with their ambassadors. We showcase a few
Aishwarya Rai
Actress Aishwarya Rai, Longines Ambassador of Elegance, has embodied the brand's slogan, "Elegance is an attitude" for more than 13 years.
In 1994, she won the Miss World title and was soon courted by Bollywood. Today she is considered as the top grosser in the film industry. She has made international strides. Aishwarya is on the Cannes festival jury. Her first Hollywood film, Bride and Prejudice, was released in 2004, followed by other American productions.
Aishwarya says, "It's a great feeling to be associated for more than 13 years with a brand which is rooted in tradition, heritage and elegance".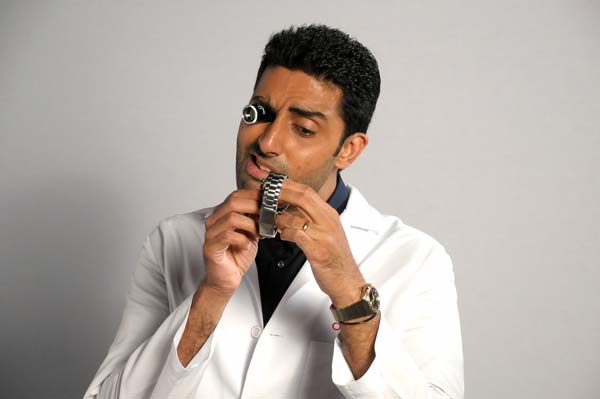 Abhishek Bachchan
Abhishek has been the brand ambassador for nearly seven years, "The company is like a family to me. No matter where I go with Omega, I am always made to feel welcome and at home." An oustanding performer, he has nearly fifty films and more than several awards to his credit. Stephen Urquhart, President Omega, says, "We are proud of our long association with Abhishek. He has millions of fans who already know that he embodies style, elegance and charm. He communicates these values, shared by our brand, to one of the world's most vibrant cultures and dynamic markets."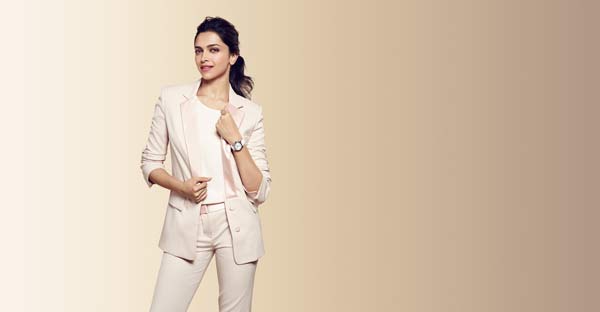 Deepika Padukone
Tissot is a familiar name in the world of smart luxury. Bollywood actress Deepika Padukone's partnership with Tissot began in December 2007, after her successful debut film, Om Shanti Om. Her abilities were quickly acknowledged, and she won an incredible nine out of ten film awards from illustrious bodies in 2008. She continues to pick up awards, in India, Canada and around the world. It's not just acting that she excels at— the actress is sporty too and has played badminton at the national level, proving she is multi-talented. This natural aptitude made her an obvious fit for Tissot.
She sees many similarities between herself and her favourite Tissot models, as they are all timeless and will always be in style. While she loves many different styles, she has a soft spot for those sprinkled with diamonds.
"The Tissot classic gold dial with a tan strap is my favourite watch. I also like the Luxury Automatic—it has a power reserve of 80 hours. Besides, a chronometer in this price range is unheard of. I believe time is important, but valuing other people's time is even more important," says Deepika.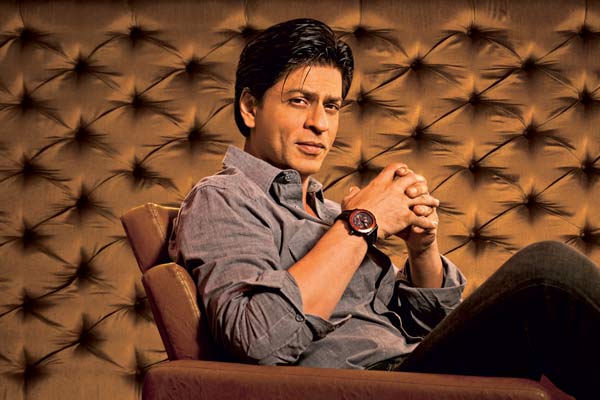 Shah Rukh Khan
Tag Heuer signed Shah Rukh Khan as its first Indian brand ambassador in 2003 and it continues to enjoy the 11-year association. His unflagging quest for excellence has made him a successful actor and businessman with an enviable fan following. He embodies Tag Heuer's unique set of core values: innovation, prestige, performance, precision, and above all passion.
"A Tag Heuer was the first luxury watch that I ever bought," said SRK. "I remember the sense of achievement that I felt".
His favourite watch is Calibre 1887 Automatic Chronograph 43mm.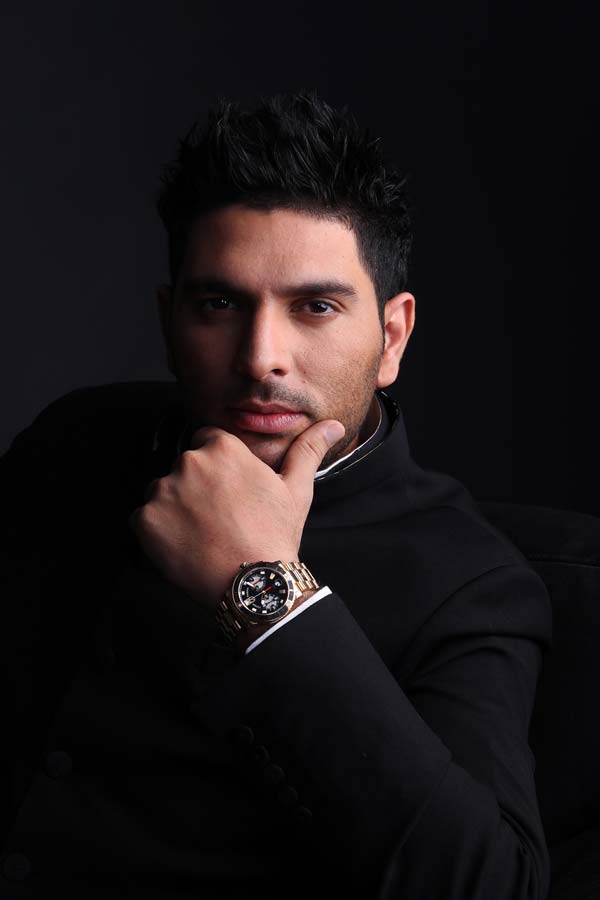 Yuvraj Singh
"As a child it was a dream to own a luxury watch. Now at 30, I not only own a watch, but also have my name associated with one of the world's most prestigious watch brand, Ulysse Nardin. The case back of the 62 pieces of Yuvraj, the limited edition, is engraved with my signature. I am extremely proud and honoured." The Yuvraj Watch is a limited edition of the Executive Dual Time version renowned for its unique timezone quick-setting system.
In the words of Patrik Hoffmann, CEO of Ulysse Nardin, "Yuvraj is already a legend in cricket. Ulysse Nardin has chosen to join this tradition in India, which is as important as watchmaking in Switzerland".