Model-turned-actor Karishma Kotak, who joined a reality show for her dad, later opted out when she got to know of his demise.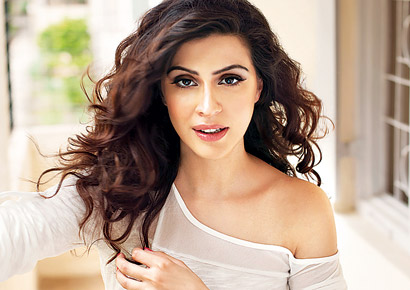 It's ironic that model-turned-actor Karishma Kotak, who had participated in the reality show Bigg Boss to help finance the treatment of her father suffering from liver cirrhosis, lost him when she was in the house. He passed away last week and Karishma left the show as soon as she was informed about it.
"My father was detected with the disease in June and I was taking care of him for four months. When I was offered Bigg Boss, I was in two minds because I knew my father's condition was serious. At the same time, the money that I was getting would have helped me with his treatment. Finally, it was my father who persuaded me to be a part of it saying that it would make him happy," says Karishma.
While in the house, Karishma did a 'daddy dance' and also kept talking about him. "We were completely secluded, sans any phone connections, so this was the only way I could show him that I was thinking about him," says Karishma, adding that she had an interesting time in the house. "It's freezing cold in the house and even to get a cup of coffee we had to do some tasks," informs the model who learned many things during her stay including the fact that she is extremely patient.
"I didn't react when Urvashi (Dholakia) and Rajev (Paul) had an argument or anyone else for that matter. I was pretty chilled out," she says. What about bonding with her ex-boyfriend Niketan. "I had dated him seven years ago for one month, that's all. But it was nice to see him in the house because his was the only familiar face. I also bonded well with Sidhuji (Navjot Singh Sidhu)," informs the model.
When asked if she will go back into the house, she says that at present she is still coming to terms with the tragedy and hasn't thought about it. "My mother has come down from London and I will be with her for a couple of weeks," she informs.
However, she is happy that her stint in the house has got her more visibility than her South films like Shankar Dada Zindabad (remake of Lage Raho Munnabhai) and Dhyeyam. Her next destination is Bollywood and like Katrina Kaif who also hails from London, Karishma is hoping things will work out for her. "Why only Katrina, any girl who comes to Mumbai and makes it big inspires me," she smiles.