Socialite Tanya Kumar talks about turning entrepreneur on her birthday today.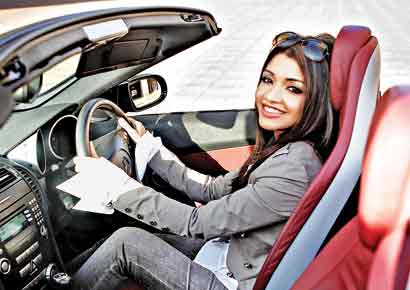 Tanya Kumar, who stepped into the industry as an actress, went on to marry her co-star-turned-businessman Kishen Kumar. After dabbling in music for a while before putting her career on the back-burner to make motherhood her priority, Tanya is all set to gift herself something unique for her birthday today — a new identity, that of an entrepreneur.
The socialite has opened a resto-lounge on the waterfront in Goa and post a soft launch, is now set for a formal opening. "I think it's the best gift — it's my treasure. This was my dream for the past 11 years and now that it's all become a reality, I'm excited beyond words," says Tanya, who will be bringing in her birthday with her family and close friends in Goa. "I had once visited this really chilled out place in Miami and since then I had wanted to own a stay-and-dine place like that, and that's exactly why we have the luxury tents too. But back then, life had other plans. First I got busy with singing, then my daughter became a priority, and somehow I felt that now was the right time to get on with my dream," adds Tanya, who is all set to shuttle between Goa and Mumbai till her dream venture is ready for a smooth running.
"I will be here until it's completely smooth-running on its own. Kishen is here too, of course," she says. Point out that the lounge has already had Vikram Chatwal, Jade Jagger (Mick Jagger's daughter), Wardha and Sajid Nadiadwala, Queenie Singh, and several such celebrities visiting, and Tanya says that it just helps her know that she is doing it right. "I feel that it's been a long wait for this, but it's worth the wait," she smiles.
But now that she is on the career circuit again, any plans to comeback to Bollywood or singing? "I haven't even thought about that. But this is something that I'm really passionate about, so it's all that I have on my mind for now," she says.