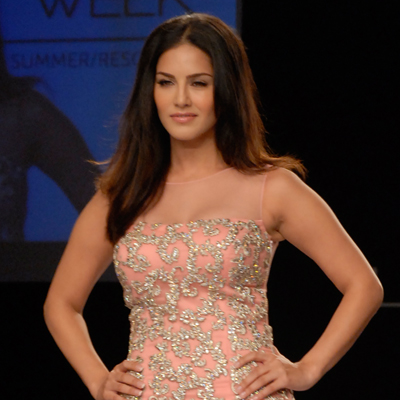 People all over Twitter came together to wish Indian born actress and former adult film star Sunny Leone on her birthday on Tuesday.
May 13 also happens to be the birthday of popular spiritual guru Pandit Sri Sri Ravi Shankar.
People tweeted their wishes to Leone and found the new Twitter trend, a welcome break from political news because of the ongoing Lok Sabha Elections.
Sunny Leone was a contestant in the popular reality show Bigg Boss after which she made her mark in Bollywood starring in Mahesh Bhatt's Jism 2 in 2012. She has since done many item songs in various films. Her most famous item songs are Baby Doll from Ekta Kapoor's film Ragini MMS 2 and Laila from the 2013 film Shootout at Wadala.
Leone confirmed in November 2013 that she is going to make her debut in the Tamil film industry with the film Vadacurry.
No more political tweets on my timeline.Thankyou Sunny Leone.

— Riddhi Dhebri (@RiddhiDhebri) May 13, 2014
Happy birthday to Sri Sri Ravi Shankar and Sunny Leone. Wonderful how different people reveal different things and enrich our lives

— Abhijit Majumder (@abhijitmajumder) May 13, 2014
Sunny Leone is the only Punjabi who despite having a successful career abroad came back to India. #MassiveRespect

— Rofl_Delhite (@Rofl_Delhite) May 13, 2014
as much as I hate sunny leone, I find it really difficult to change the channel when baby doll main sonay di is up. t's weird.

— Maanu (@MaahnoorZafar) May 12, 2014
Birthday of 2 famous persons: Sri Sri Ravi Shankar who teaches the art of living, and Sunny Leone, who teaches the art of living well

— The Bad Doctor (@doctoratlarge) May 13, 2014
So now that the elections are over, other topics of national interest like 'Sunny leone' are trending on twitter today.

— Mr. BeanDas (@_unclaimed) May 13, 2014
Have a blessed one @sunnyleone ! Here's to many more Raginis ! #birthdaygirl

— TANUJ GARG (@tanuj_garg) May 13, 2014
Leone showed gratitude to her fans on Twitter and tweeted to them thanking for their best wishes on her birthday.
Thank you everyone for all the birthday wishes! You all rock my world! Xoxoxo

— Sunny Leone (@SunnyLeone) May 13, 2014