Apparently, the lesbian angle between actor Shilpa Shetty and co-star Sheetal Menon in upcoming film was edited out by her mother Sunanda.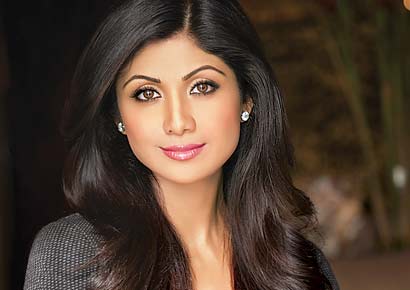 It seems that the lesbian relationship angle between actors Shilpa Shetty and her co-star Sheetal Menon in her upcoming film has been largely edited out by her mother and producer Sunanda Shetty.
Sunanda Shetty is the debutant producer of the film The Desire: A Journey Of A Woman in which she plays a Tibetan monk. As the title suggests, the film tracks the sexual and materialistic desires of a woman.
For the first time in her career, Shilpa Shetty is sporting a bald look for the film that sees her play an Indian classical dancer who falls in love with a Chinese artist, only to end up becoming a monk.
"There was a lesbian angle between Shilpa and her Sheetal. We cannot comment about the scenes but there were dialogues where Shilpa and Sheetal engage in some love talk. They feel jealous also when any of the partners give attention to somebody else," says a source.
Apparently Sunanda took over the reigns of the film from Tracy Shiu when it ran into funds crunch. The film was completed after over six months of shooting.
When the film came to the editing table, it was apparently decided that the lesbian angle doesn't suit the film as it will be making rounds of various film festivals.
"Sunanda has edited the film to 95 minutes from the original 145 minutes. It was her decision to remove the lesbian angle between Shilpa and Sheetal to make it suitable for competing in various international film festivals," adds the source.
Written and directed by R Sarath, the film also stars Anupam Kher, Jaya Prada, Vikram Gokhale, Sachin Khedekar and Chinese actor Xia Yu. Shilpa also confirmed that it is mainly a festival film.
"I opted for prosthetic make up.Getting the bald look was a three hours job. My film is complete now and has been shown at various international film festivals," says Shilpa.
The film is shot in Kerala, Gujarat, Maharashtra and Andhra Pradesh in India and also at various locales in Malaysia.