Do not dismiss them as unimportant, harmless people. They can be much more dangerous and unpredictable than you imagine...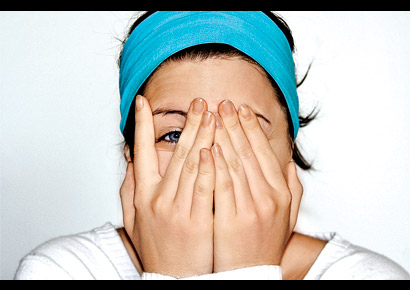 Next time you have someone random come up to you talking about things you don't remember having discussed with the person, watch out! This could be a creepy stalker. And no matter how harmless he/she may seem, we suggest that you be careful as they can be really twisted in their heads.
"I had a stalker who was following me for over two years. And the funny thing is, I was totally unaware of this," says Lila Tiwari, 23, who was stalked by a guy in college. She adds, "He called me one day and that's when I realised he had been keeping a track of my regular activities...he knew my whereabouts, he was aware of my friends circle...it was freaky to find out how well he knew my routine. I dismissed it initially but then he told me he wanted to marry me and though I snapped at him and lambasted him, nothing affected him, at all! And after weeks of trying to convince me, he attempted to run me over."
Shweta Sankar, a 28-year-old media professional shares a recent incident where she happened to come face to face with a stalker. "I once met a guy at a party through a group of friends. While talking to him, I realised he knew quite a bit about me, including details of where I worked etc. When I asked him about it, he claimed a friend had told him. Later, I realised that he had seen me at an event and asked around about me. He had even tried to add me on a social networking site a few months earlier. The fact that he knew more about me and wasn't honest about it was enough to creep me out," she says.
Psychiatrist Hemant Mittal explains, "A stalker is a person with extremely low self-esteem, because of which they are very fearful of expressing their emotions. This further drifts them from reality as they fall in love with a person and form an illusion in their head. Disassociating from the reality, they start attaching attributes to the person who they mostly know only by face. They chart out a character sketch of the person with absolutely no real characteristics."
Once a stalker confronts you and you identify him, don't keep quiet about it, emphasises Hemant.
Dealing with stalkers
Every stalker is dangerous. So never keep quiet about it. Let your friends/family know of the stalker as these people could even throw acid or try and hurt you if you don't respond to their advances.
Talk to the stalker's family. But, never do that alone. Take a close friend/confidant along.
Carry pepper spray.
Be on your guard and always check if the person is following you.
Change your routine/whereabouts that they are well aware of.
Last resort — if things get out of hand, go to the police.